King Sparrow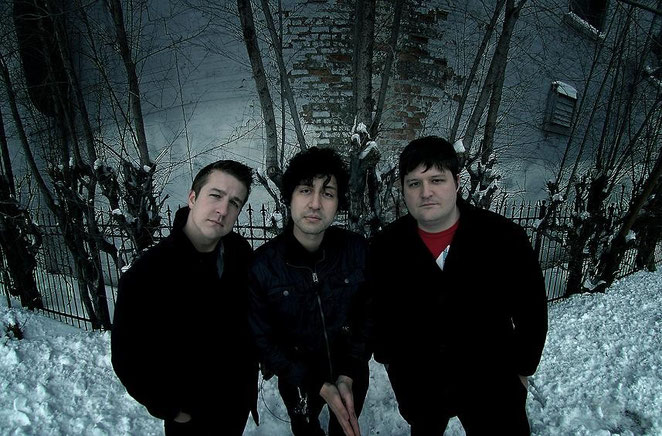 I have always liked bands leaded by a powerful drums, bands that make you to feel alive. But if you add to this the same energy for the guitar, an according bass, great tracks and stylish singing, there you are, you get King Sparrow. What are you waiting for? Listen to them!
Eric Ides Georgevich – Guitar and Vocals
John McGeown – Drums
Sean Price – Bass

Fugazi, The Stooges, Jawbreaker and The Kinks
King Sparrow define the term "power-trio." Together, the three Chicago musicians create an amped up sound that grabs hold immediately with a hard-hitting fusion of punk, power-pop and garage rock.
It's a sound that puts as much focus on raw emotion as it does a keen sense of melody, finding dissonant, guitar-fueled aggression living in harmony with magnetic hooks. The formula is topped off by singer/guitarist Eric Ides Georgevich's distinctive vocal delivery and compelling lyrics; sometimes hitting straight to the core, other times telling cryptic tales.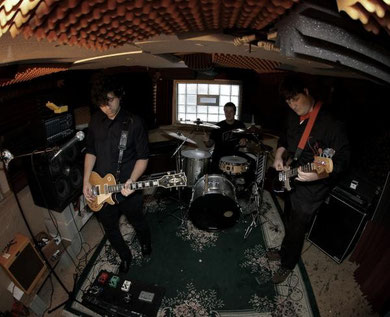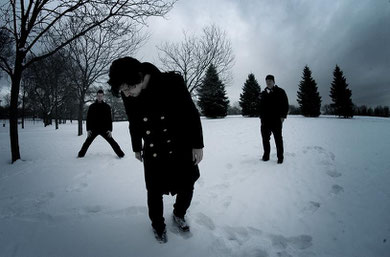 Georgevich and long-time friends Sean Price (bass) and John McGeown (drums) draw inspiration from the Windy City itself as well as bands such as Fugazi, The Stooges, Jawbreaker and The Kinks.
The trio came onto the scene in 2008 with the five-song Derailer EP, which received many positive reviews and led to recognition as one of the city's best emerging bands by both Windy City Rock and The Deli Magazine (Chicago).
In late 2010, the band followed up Derailer with a full-length, self-titled LP that marked significant growth. Released to a sold-out crowd at hometown club Schubas, the album quickly got the attention of the Chicago indie rock community and cemented King Sparrow as a group of musicians worthy of being on any rock and roll fan's radar.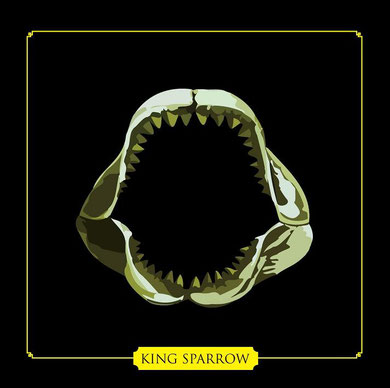 EP:
King Sparrow – Derailer (2008)
LP:
King Sparrow – Self Titled (2010)
Recommended track: The River (2010)
Interview with King Sparrow

1. How did the band begin?
We all went to high school together and then went our separate ways for college.  Everyone eventually moved back to Chicago.  After about 10 years of not seeing each other, I (Eric) randomly ran into Sean at the Local Soccer Pub.  A week later, they started writing songs together and soon asked John to play drums.  The first five songs we ever wrote are on the Derailer E.P.
2. How would you define the sound of the band? 
A delicate balance between catchy hooks & melodies and dissonant, post-punk intensity.
3. Talk us about your last work.
We are extremely proud of our debut full-length record.  We spent months preparing ourselves and our songs for the studio.  We recorded all of the main tracks live to analog tape in 4 days.  Then I spent 6 days on guitar overdubs and vocals.   It was an amazing and INTENSE experience.  We had many all-nighters while at the studio and we really put our hearts and souls into making it.  Hopefully some of that passion becomes apparent to people when they listen to the record.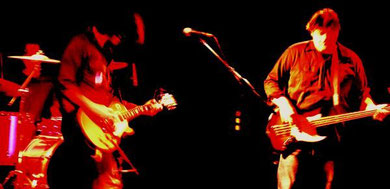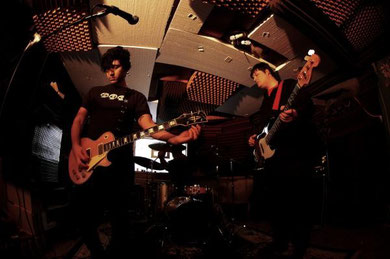 4. How are your concerts? What can we find there that we wont find on your studio records?
SWEATY!  We really try to give it our all at every show, and I think people enjoy seeing how focused and intense we are when we play the songs live. Another thing that usually surprises people, is how full we sound as a three-piece. It's loud, lively, and intense - kind of like the record.
 5. What do you think about the music industry and what do you think is your place within it?
The music industry is topsy-turvy right now and most of the old methods and ways of doing business are getting tossed out the window.  This leads to a lot of uncertainty when it comes to bands' relationships with record labels/record sales, but it also creates a lot of opportunites for smaller bands to get heard.  Technology has helped level the playing field and it allows all bands to have a musical presence on the web. 
People are able to gain access to new music now more than ever and are able listen to songs from even the smallest of bands from all over the world.  On the other hand, this also makes it easier for a band to get lost in the shuffle since there are now vast hoards of bands out there that are competing for the same exposure.
It also seems that listeners are less inclined to listen to records in their entirety - which I think is a shame.   Nowadays it's just too easy to download "that one song you like," without having to buy the whole album.  
Back in the day when you had no choice but to buy vinyl and there weren't any "skip track" buttons, people were pretty much forced to listen to the songs one after another. They listened to entire albums and had the chance to be more in touch with the artist's overall vision.
No matter what happens to the industry, the truly passionate artists will find a way to continue making music.
As far as King Sparrow goes, creating our art and being extremely tight live has always been our main focus. I have no idea if we will get bog or signed, or what our place really is within the industry, but as long as we are able to keep writing records it won't matter.
Check here for the next shows.
For any question contact King Sparrow at
All submmited material Copyright King Sparrow