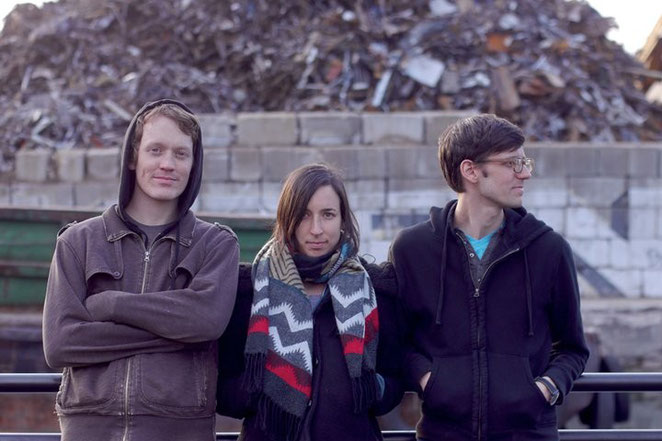 Lindsay, Robbie and Chris are the members of the three-piece Brooklyn based indie rock band Radical Dads. With influences from Sonic Youth to Pixies and Built to spill, Radical Dads will release their first studio album Mega Rama very soon. An album that will catch you from the first track to the end, a first time first love album!

Band Members
Lindsay Baker sings and plays the guitar.
Robbie Guertin sings and plays the drums.
Chris Diken plays the guitar.
Sonic Youth, Pixies, Built to Spill, Yo La Tengo, Guided By Voices.
Biography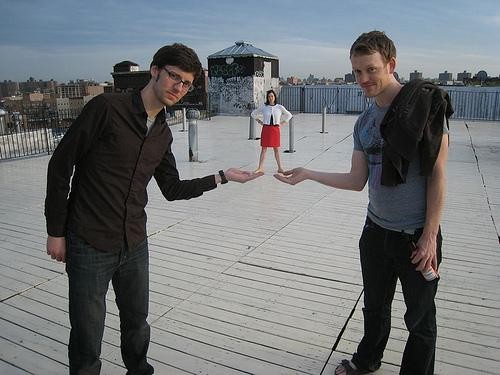 Radical Dads emerged from the Gowanus Canal in 2008. We are Lindsay Baker, Chris Diken, and Robbie Guertin, we've played music together in various combinations for more than 10 years, and we have a certain investment in loudness. We released our self-titled EP in May 2009, and the Recklessness 7-inch in December 2010. 
Our favorite bands are Superchunk, Sonic Youth, Dinosaur Jr., Pavement, Built to Spill, Guided By Voices, Pixies, The Clean, The Bats, The 3Ds, Polvo, Archers of Loaf, and Destroyer.
Photo Gallery
Discography
   LP:
Mega Rama LP (June, 2011)
   EP's:
Skateboard Bulldog (December, 2011)
Radical Dads EP (2009)
   7":
Recklessness 7-inch (December, 2010)
Stream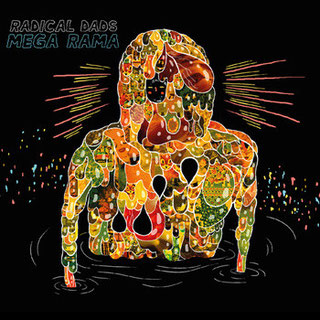 Videos
Live Videos
Interview with Radical Dads



1. How did the band begin?
The band began when we realized there was a wonderful opportunity to reintroduce guitars and drums to the world of rock music. So here we are, trying to capitalize.
2. How would you define the sound of the band? 
Like a garbage truck falling off the Empire State Building into a hot tub of cotton candy.
3. Talk us about your last work.
Our last work was a transcendent 17-minute jam in our practice space. Lindsay stepped on a pedal called the Power Fuzz Wah and we all murmured a million thank yous to Benjamin Franklin for bringing us electricity.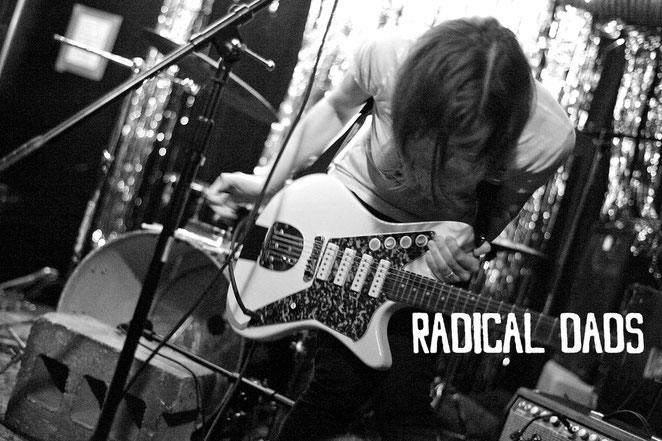 4. How are your concerts? What can we find there that we wont find on your studio records?
Our concerts are generally very loud and very short. You can find broken glasses and bloody fingers, which we are still trying to figure out how to capture in our recordings.
 5. What do you think about the music industry and what do you think is your place within it?
We think the music industry is an aging dinosaur. But we're still going to strap a saddle on its back and ride it into the sunset.
Tour dates
All submmited material Copyright Radical Dads