Hypocrite In A Hippy Crypt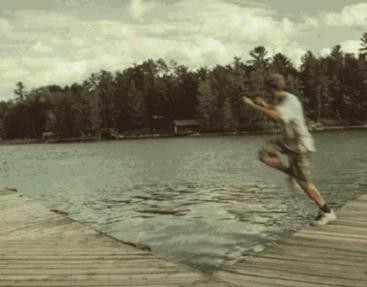 Hypocrite in a Hippy Crypt is a indie pop band from Bloomington, Indiana. Band members are still very young and they prefer to stay as anonymous, that not unknown. We know them, we respect the way they present their work and we like them. Their sound is fresh, I would say in the line of "Cage The Elephant", but they refer an influence of Weezer, Beach Boys or Elliot Smith. We hope that they continue forming themselves on the music and that one day they break that shell and offer us that kind of music that makes people so happy. So we wait for you guys!
Weezer, Beach Boys, Elliot Smith, Grandaddy, The Beatles
Hypocrite in a Hippy Crypt is a musical project spawned from late nights, pick-me-ups, and craziness. Created by a 19 year old Bloomington resident, most of the songs were written in his basement and bedroom in the late hours of the night. Having started playing the guitar at 12, artists like Elliot Smith, Weezer, and the Beach boys influenced and helped create a distinct style and sound to the songs.
The style has been described as a Lo-fi pop indie sound with a dash of folk, being compared to a cross between John Lennon and Syd Barrett. The album "Tweaker in the Park" was recorded after a sellection of the songs that the artist had compossed previously. It was picked up by Bloomington founded label Gulcher records (Kurt Viles First Label). Tweaker in the Park has received highly favorable reviews via the blog world and is now climbing its way up college radio charts across the country.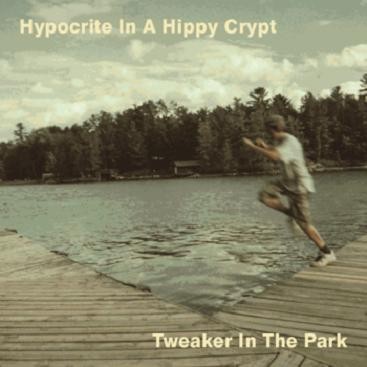 Album:
Tweaker in the Park (Tree Machine Records

,

2010;

Gulcher Records 2011

)
The album is available through Bulcher Records here

Listen to Hypocrite In A Hippy Crypt
Recommended track: The Town Crazies (2011)
Interview with Hypocrite In A Hippy Crypt
1. How did the band begin?
A friend was applying for music school and wanted me to record some songs for him so that he could use them for his application, so I did and I ended up making an album on his suggestion, and that was the beginning I guess.
2. How would you define the sound of the band? 
The sound is a lo-fi pop indie sound with a dash of folk.
3. Talk us about your last work.
Tweaker in the Park is an album that has everything from pop and indie to folk style songs. People have asked if it is a concept album of sorts, but it is just an album that has a complete feel from start to finish.
4. How are your concerts? What can we find there that we wont find on your studio records?
One could find everything from yogurt being launched in the crowd via yogo launchers, to a man dressed up like  a racoon dancing the river dance of love.
 5. What do you think about the music industry and what do you think is your place within it?
I think its sad, there are great musicians out there with great hearts for what they do. Then there are heartless soulless people, who make up most of the radio. I think it will be horribly funny to see a "greatest hits from the 2000s" album, hopefully future generations will have the guts to go deeper than the radio, because its more lost now than ever, along with how the business works. I wish it was the 90s, A video on mtv meant something then, and so did a song, not anymore. I have no place in it, I don't know why I have an album.
Contact the band by email
All submmited material Copyright Hypocrite In A Hippy Crypt