Hang Glider
Hang Glider is LA musician Mike Puretz's project and his self titled EP is his first published work. This is an exceptional work, in which the rhythms are introduced in different layers, arranged trough a sweeping weave that drags you into the center of the composition. The final touch is given by the voice, echo, chorus and lyrics in an elegant atmosphere and great dynamism.
Mike Puretz: synth, drums, guitars, misc. gadgets, vocals.  
Brian Eno, Charles Mingus, DJ Premier, The Who.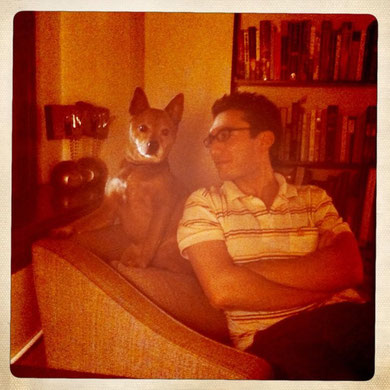 Hang Glider is a new music project out of Los Angeles.  Mike Puretz is the sole musician and vocalist.  He hails originally from New England, and has been actively playing and producing music for over 15 years.
Hang Glider (Self Titled EP), 2011.
From summits in the Hollywood Hills, one can look south to view LA, or north to see the Valley. Hang Glider, a Los Angeles-based musician (Boston-born Mike Puretz), veers south, and from this bird's-eye vantage point finds inspiration for original songs in women, weather, rhetorical questions, and the landscape of the city itself. A listen to his new self-titled EP reveals a fondness for vintage textures, synthesizers, drums, and assorted bass-heavy things. Truly flying solo, he writes the music and lyrics, plays all of the instruments, sings the spacy vocals, and even records the songs in his home studio. It all adds up to a striking record that compels lovers of new and original music to swoop in for a closer look.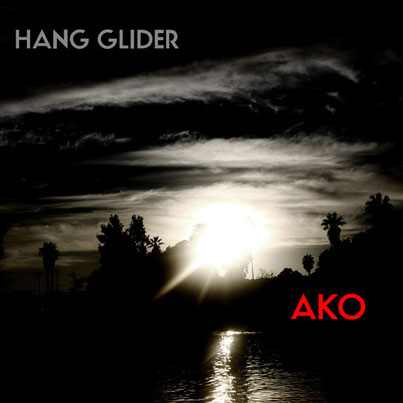 Other recommended track: Glide Time (2011)
Interview with Hang Glider

1. How did Hang Glider begin?
Hang Glider was born out of a restless musical itch.  I had worked on music for a long time but never had a project to call purely my own.  I was full of song ideas and finally decided to assemble a studio, to write and record songs from the ground up.
2. How would you define the sound of your music? 
Electronic rock with big beats and general spacy attributes.
3. Talk us about your last work.
The debut EP represents my first time writing and recording songs.  Also the first time I've ever performed vocals.  It was a great opportunity to experiment with mic techniques for both instruments and voice.  I got good and dirty with the mixing process, which was tremendously educational.  Overall I am thrilled with the record as a finished piece of work, and am very excited for people to check it out.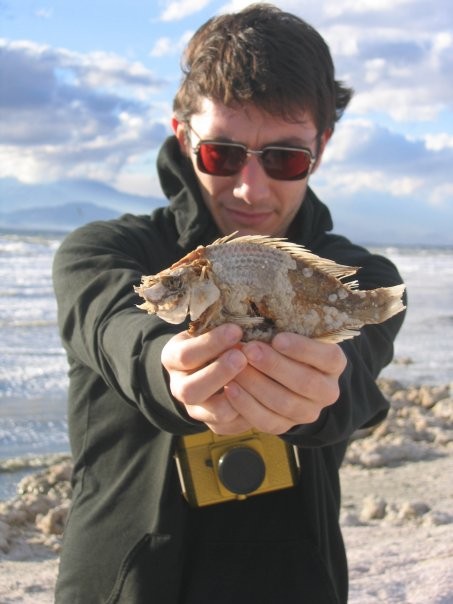 4. What do you think about the music industry and what do you think is your place within it?
My goal, first and foremost, is to make records that I am proud of, records I want my friends and loved ones to be proud of.  I want to like the sound and texture of my records.  The music industry is a strange beast.  On the one hand, you have some of the worst crap ever recorded getting huge pushes.  On the other, you have arguably the best independent music world we have ever seen, with some uncompromising and fantastic artists making their way into mainstream culture.  From my current perspective, I would like to focus as much as possible on music creation.  If the records find some love in the bigger picture, I am all for it.  But right now the only true goal is to develop, to keep writing and recording.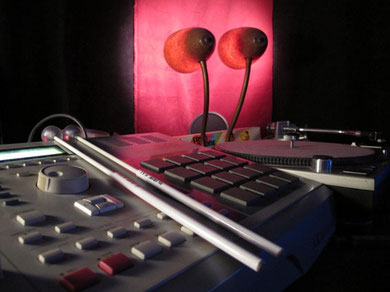 Not available at the moment. Videos for Ako, The Landings or Glide Time are being made.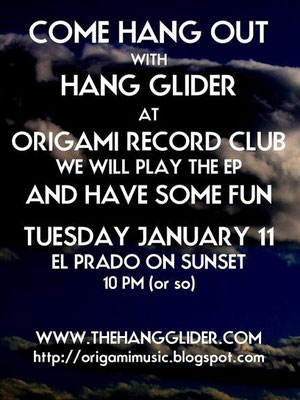 For any question contact Jason Shechtman, Manager at
Tel. 1-323.309.6750
All submmited material Copyright The Hang Glider