Bunk Jumpski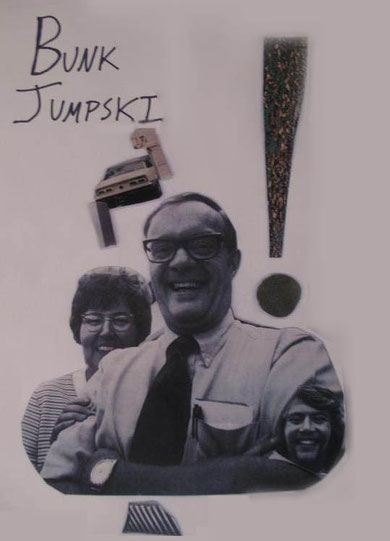 Bunk Jumski, original name, original band and original beginnings. May be the fact that they all met in a car accident and transformed this situation into a positive project defines the sound of this experimental punk band. With a touch of jazz from their saxophonist, these 4 boys from Minneapolis have fresh compositions and like to record them as a wild raw music.
J - Guitars, voice, keyboards, drums.
J - Drums, bass, guitars, keyboards.
J - Percussion, guitar.
Matty Harris - Saxophones
Charles Mingus, Sonic Youth, Terry Riley, Black Flag, Dock Boggs.
Bunk Jumpski is an experimental punk / jazz / pop band from Minneapolis, MN, USA.  The founding members, Evan Dolgoff and Zach Wolff, met at an early age, after getting in a car accident.  They both had a desire to play music and travel the world, so off they went. 
With their earliest works, they created a raw, primal, sound, formed out of post-punk, and punk ideas, often featuring the powerful Matty Harris on saxophone.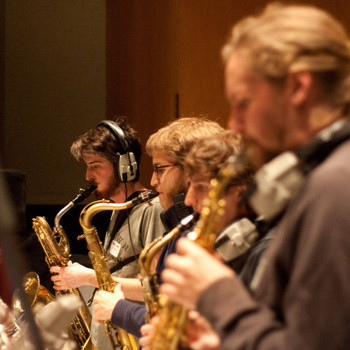 Matty Harris is a jazz composer/performer that plays everything from Rock and Roll to free jazz.  His contributions to the band have been crucial.  The droning of African drums, jazz saxophones, and distorted punk guitars were the  main influences during this period. 
Recently, they recorded Ebb Tide.  They have set aside their experimental nature to record a tribute to their 1960's heroes. It shows a new depth to their songwriting.  They will be releasing a new record later this year.
EP:

Studio albums:
Debutssy (2008)
6309 (2009)
Ebb Tide (2010)
Listen to "Ebb Tide" by Bunk Jumpski
Recommended track: Flax (2010)
Interview with Bunk Jumpski
1. How did the band begin?
The band started when the three of us all were in the same hospital.  All of our cars were in the same crash.  We mixed our blood and started playing music.  Evan Dolgoff and Zach Wolff met by coincidence and drummer Rudy Gil joined them.  They all liked the same music in the same town and felt like outsiders.  They came together to listen to good music and then began making their own.
2. How would you define the sound of the band? 
The sound of Bunk Jumpski has changed over the years.  We are into a lot of experimental things.  We like raw power and energy and fun and intensity.  The saxophone mix with punk sounds has always been a big part of it.  Charles Mingus had a lot of punk intensity, and I always found that very nice.  I like the fact that his music was very thoughtful and cerebral, but also very energetic and wild.  We try to go for that sometimes.  Recently, we've played more straightforward pop music, as well.  Traditional songwriting is very different, but equally interesting.
3. Talk us about your last work.
"Ebb Tide" came out in 2010, and is a tribute to our 1960's idols.  It features more traditional songwriting, guitars, organs; pretty straightforward.  It was recorded in a windowless basement room full of beer cans and smoke.  It was written mostly on our last tour of Europe.  We were listening to a lot of Beach Boys, early Beatles, Stones, Dylan; the classics.  I love the twangy guitar sounds of Blonde on Blonde, and the reverby Beach Boys sounds.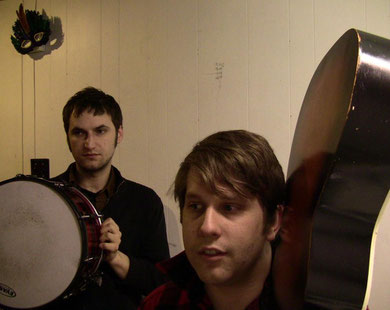 4. How are your concerts? What can we find there that we wont find on your studio records?
Our concerts are fun and crazy and wild and powerful.  On record, you can lie and cheat and cover up mistakes.  Live, there is no lying.  Its just the sounds we make and the audience there listening.  Its raw and pure.  We try to get rid of anything thats not necessary and make it as simple as possible.  When you play live, its easy to sound muddy and unclear...We try to open it up and bring space.
 5. What do you think about the music industry and what do you think is your place within it?
The music industry is at a very strange place.  There are so many bands out there its hard to be seen.  Labels don't really know how to make money this way.  CD's don't sell very well, and the internet makes music free.  I hope the bands that really care about music will continue, and the others will go back to their desk jobs.  I love music, we all do.  This is what we do.  The industry isn't really that important...we'll keep going either way.
Bunk Jumpski contactar:
Human Remains
All submmited material Copyright Name of the Band