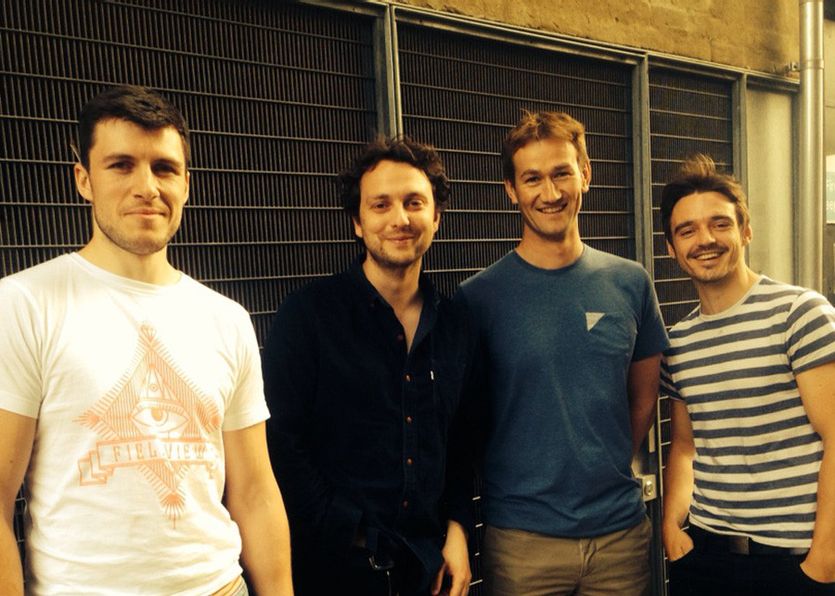 Nolita View are a four piece indie rock band from London, UK, formed at the start of 2013. In just 18 months the band have self-released three EP's and they continue to work on maturing their sound and ideas. Nolita View's music is very harmonic, with a well-defined sound which clue resides, in my opinion, on the singer's voice and echoes, very clean chords, and over all, amazing songs. You can play any of the nine songs from those three EP's and you will like all of them. Nolita View is a promising band, with a future that it is just starting and it is going to give us many great surprises. Just wait and see.
Mike Clarke (Bass, backing vocals)
Will Jacks (Lead vocals, guitar)
Tom Northeast (Drums)
Alex Smyth (Guitar)
Older influences are bands like Talking Heads or The Replacements. In terms of more current music, Nolita View enjoy the music by Ought, Parquet Courts and Phoenix.
Mike Clarke, Will Jacks and Alex Smyth have been recording together since 2013. Tom Northeast joined in January of 2014, having their first gig in May this year. The band have received the support from Amazing Radio and XFM and other remarkable blogs in the last months.
                                      Nolita View - Dusky (From their upcoming new EP)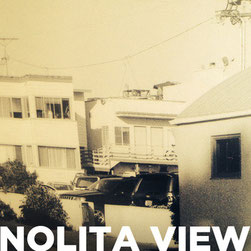 Nolita View - Live In Line EP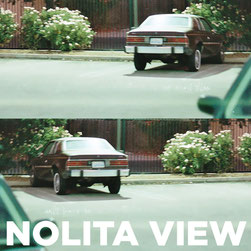 Nolita View - Islander EP
Nolita View - Nolita View EP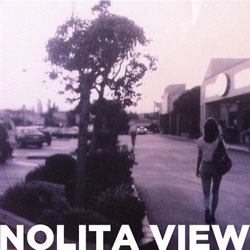 FULL DISCOGRAPHY
EP's: 
Live In Line EP (Self-released, 20 February 2014). 
Islander EP (Self-released, 1 August 2013). 
Nolita View EP (Self-released, 29 July 2013). 
Nolita View - Fall In
The first video for Nolita View's single "Fall In" from their third EP "Live In Line", self-released on February 20th, 2014.
Video edited by the band.
   Interview with Nolita View
1. How did the band begin?
The band began with 3 of us demo'ing new ideas which became the first EP. Tom joined around 6 months ago and we have started playing live since the beginning of last month. 
2. How would you define the sound of the band? 
Our sound is guitar based and we try and keep the playing sharp and varied. There are definitely some post punk influences.
3. Talk us about your last work.
Our last EP was half songs written with Tom half without so we have some new songs now that we are really excited about recording as they feel more cohesive because they have come about from all 4 of us collaborating in a rehearsal space. All the recordings we make ourselves on an old mixing desk we bought on eBay. Mike (Bass) handles the production and I also think that is improving with each recording as we become more familiar with the process. 
4. How are your concerts? What can we find there that we wont find on your studio records?
We are really enjoying playing live especially as we are all really good friends outside of music and I think you get an insight into this when you see us play. Also we have reworked and improved a lot of the early songs so they sound quite different to the recordings. 
5. What do you think about the music industry and what do you think is your place within it?
I don't think it is something we can decide where we fit in to the music industry if at all. We will keep making music that excites and makes us happy to play it and hopefully other people will enjoy it too. It can be dangerous thinking of music as an industry as you can end up compromising how you want to sound. It's a great time for new bands though in terms of being able to record without spending a huge amount of money and also to have the internet which allows people to access it immediately.