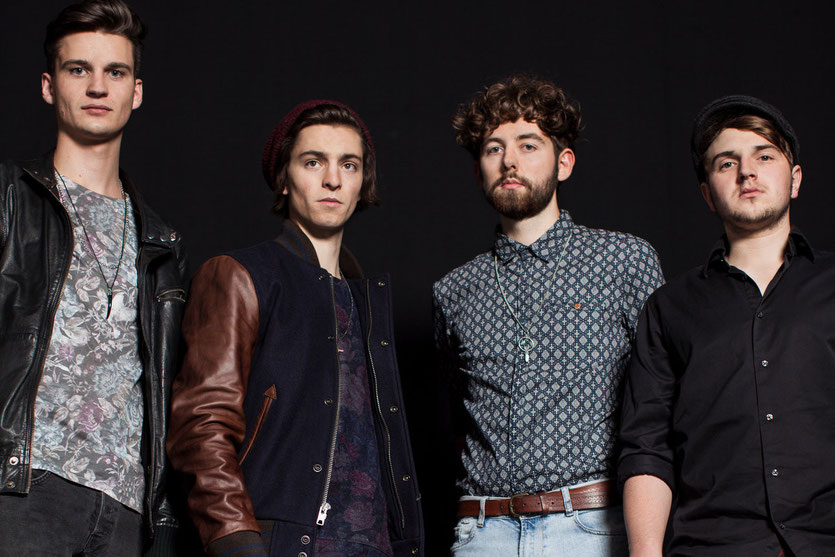 NIHILS is an emerging indie pop band from Austria. With great vocals and a European flavour for all tastes, NIHILS make that kind of stylish music that you want to listen and dance for hours. Because of their catchy songs and a great live performance, NIHILS is one of our highly recommended bands to see at the SXSW 2015.

Ramon Riezouw (Vox, Piano)

Florian Nothegger (Git)

Dominik Brunner (Bass)

Thomas Lackner (Drums)

  Phoenix, Michael Jackson, Parov Stelar, Daft Punk.
When the guys decided it was time to push their creative boundaries beyond building lethal ski-jumps and plummeting down the Tyrolean Alps, forming a band seemed a natural progression. They spent seven years refining their special blend of Electronic Pop with a vision to producing high-quality music; to inspiring and entertaining their audiences; and to remaining responsive and true. From the start they felt more comfortable writing and singing in English, partly inspired by Ramon who is a native English speaker.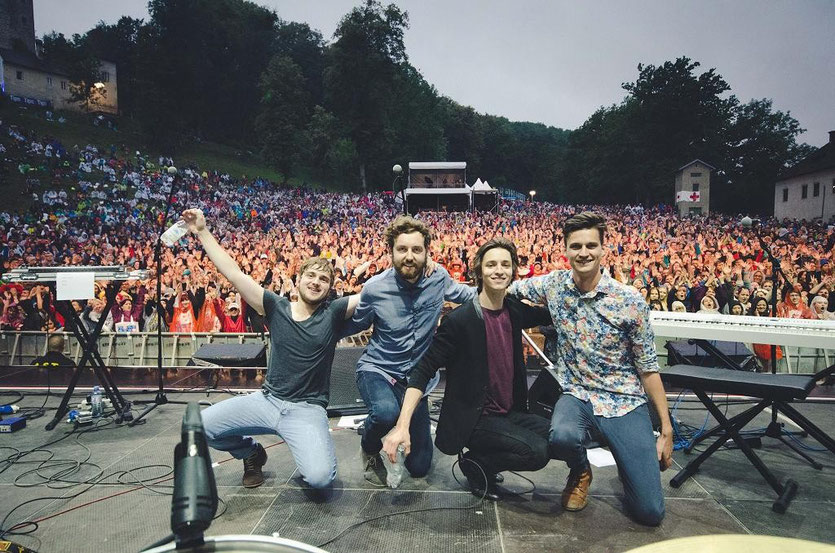 In the summer of 2011 their single "Set my Sail" (SONY Music) captured nationwide attention and climbed to #14 on the national charts. For a couple of years they performed extensively at gigs in Austria and Germany, at several music festivals including the Donauinselfest, Alterna- tive Escape in Brighton, UK as well as supporting the likes of Nena and Friska Viljor. Their live performances are always highly energetic, interactive and draw repeat audiences.
They spent most of 2013 back in the studio writing and producing a new generation of songs for a new full-length album. Having released their first two singles of 2014 "Lover On The run" & "Help Our Souls" the album packed with more soul, funk and beat will be released with the generous help of the Austrian Music Fund in October 2014.
Album:

NIHILS (Nihils, Sept 2009)
EP
Lovers On the Run (Remix EP) - (Nihils, April 2014)

Singles: 

Help Our Souls (Nihils, May 2014)

Lovers On The Run (Nihils, February 2014)

Set My Sail (Nihils, 2011)
1. How did the band begin?
We all grew up together and lived in the same village. After school we used to jam in our drummer's living room and cover classic rock and pop songs. 
2. How would you define the sound of the band? 
We would characterize our music as indie pop music with emphasis on catchy tunes and danceable beats. 
3. Talk us about your last work.
Our last release 'Help our souls' was a venture in a new direction for us. It's the most versatile and outgoing track we've released to date, incorporating new influences without compromising and actively trying to come out of our comfort zone.

4. How are your concerts? What can we find there that we wont find on your studio records?
We try to give the people authentic, fun and diverse shows where they can dance, sing a long and enjoy the moment. We try to make each show an individual experience, interacting with the audience and improvising a lot of what goes on on stage.  
5. What do you think about the music industry and what do you think is your place within it?
We do our best to focus on the music rather than the industry built around it. We see ourselves touring Europe these next couple of years, building up a following and making great records that we can share with people all around the world.