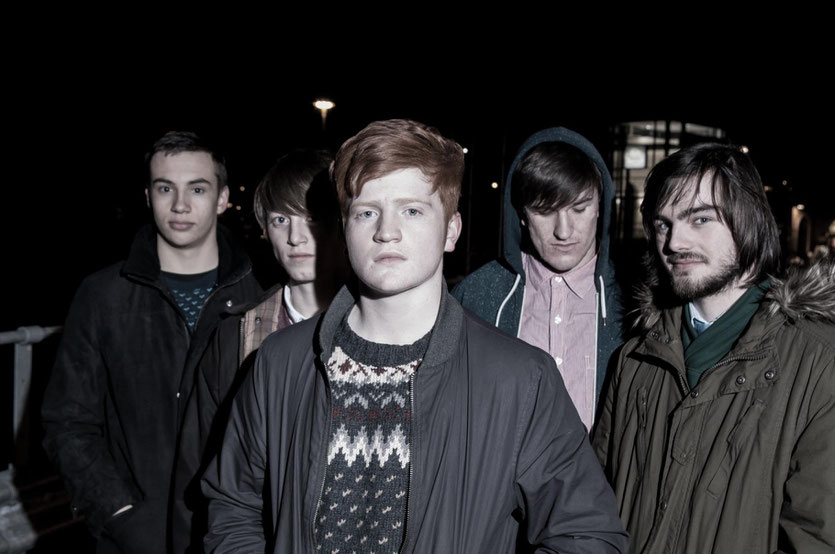 LOVATS is an independent quintet from Birmingham, UK. Founded in 2012, LOVATS has progressed from a certain 90's alt rock to a deep indie rock with some post-punk hints. Lead by a great vocalist, Ciaran Scanlon, and supported by the powerful guitars of Nathan Barker and Tom Barr, LOVATS complete their seal by the sound of the keyboard. Five great musicians that make a music that you are going to like!

Nathan Barker - Guitar




Ryan Clark - Bass




James Jackson - Drums




Tom Barr - Guitar




Ciaran Scanlon - Vocals/synth



 Foals, Everything Everything, Joy Division, The Cure, The Joy Formidable 

LOVATS are a 5 piece Indie/Alternative band from Birmingham. Forming in December 2012 bringing together old and new friends, the band are fast becoming a regular attraction on the Midlands music circuit, headlining venues like the O2 Academy 3 and supporting bands like The Musgraves, New Killer shoes and Bleanavon. They have also performed at local festivals such as The Leamington Peace Festival and The Aston Villa kit Launch Festival at Villa Park.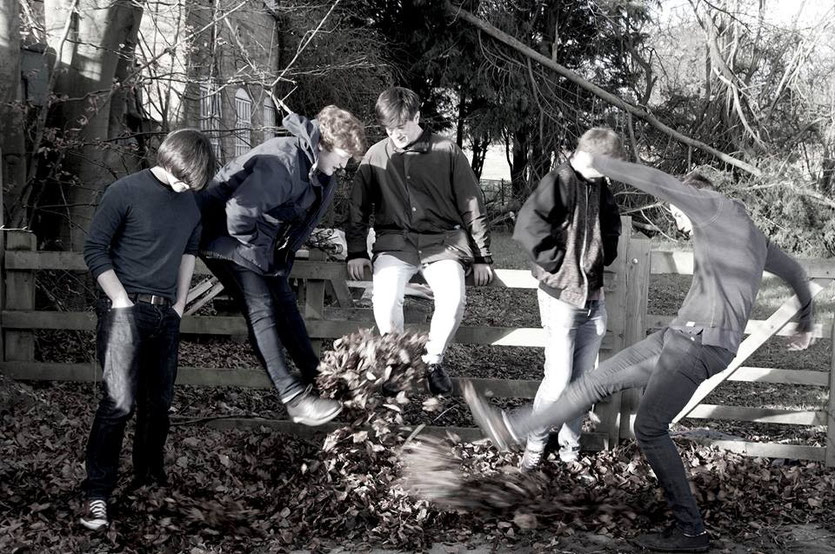 The band released a demo EP which included 4 tracks under their old name Quayside in 2012 and received airplay on Wolverhampton Radio station (WCRFM) playing the title track 'Fiction', both last year (2012) and again in January 2013, having been chosen as one of the top 2012 unsigned bands to be replayed on the show. 

The bands track 'White Fire' which was released in December 2013 received almost 7,000 soundcloud plays within a couple of months, also being aired by regional radio stations such as BBC introducing and Jack Parker's Amazing Radio show. White Fire was also kindly received by Producer Tom Newman (Tubular Bells/Virgin Records) who shared it via his social networking sites.
Singles:

Fiction (Self-released, July 20114)
White Fire (Self-released, May 2014)
EP's: 

Demo EP (As 

Quayside, 2012)
1. How did the band begin?
LOVATS was founded in December 2012. Although most of the band members have known each other for several years, they reached a turning point at the beginning of 2013, spending regular rehearsal sessions concentrating on writing their own music. James their singer at the time took on the role of drummer for the band, keeping the backbone of the band going with his powerful drum rhythms. Their unique style of creative ideas, addictive melodies, powerful riffs and solos are provided by Tom and Nathan on lead and rhythm guitar with kick-ass bassist Ryan throwing in some live dubstep sounds, using innovative, expressive effects, giving their live performances some dynamically mind blowing vibes holding the audience's attention. Ciaran joined the band in May 2012 adding powerful vocals and keyboards.
2. How would you define the sound of the band? 
I'd say we don't fully know ourselves, we've been labelled as Indie/Alternative by blogs and such a like, so we can go with that. I know as a collective we have been influenced by 'Indie' bands in the past such as Foals, Everything Everything etc. The bands sound has definitely evolved over time, as we spend regular rehearsal sessions writing new music, we tend to write what comes naturally, if one of us has an idea we work on it together, or if we jam something which we think sounds good at rehearsal we work with that. We haven't had to, or feel like we have to stick to one particular sound or identity which I think is good!
3. Talk us about your last work.
Our latest and first official single release is 'White Fire' which we recorded not to long ago at Monochrome studios out in the countryside in Banbury. We are genuinely overwhelmed with the reaction we have got from the release so far, and hope every release to come has just as good if not a better reaction from its listeners! We have recently recorded our fourth track 'Fiction' which we plan on releasing as our second single in the not so distant future!
4. How are your concerts? What can we find there that we wont find on your studio records?
Very dynamic, with powerful riffs and solos.