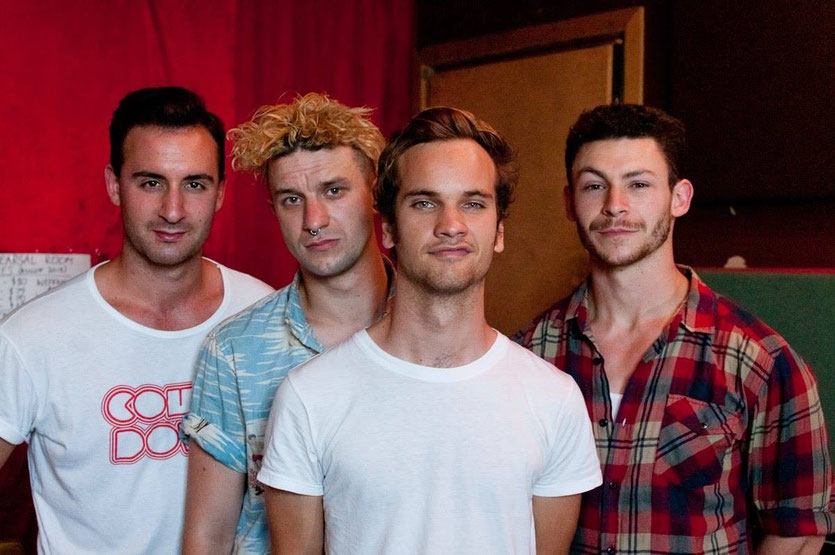 John Citizen is a four piece band from Melbourne, Australia. Formed in the summer of 2013 and influenced by the 60's, their music is very melodic, with beautiful backing vocals, which play a big role on their sound. The new addition of a synth gives the final touch that update and complete their genuine style. The band has released a debut EP and it is working on new material.

Jordan Dempster (Bass, vocals)

Lachlan Stoney (Synth, Guitar, vocals)

Robert Villella (Guitar)

Zak Pidd (Drums, vocals)

 The Beatles, Queen, Band of Horses, Brian Wilson, Arctic Monkeys.
Really, it's pop music. 
Quintessentially, aren't most bands? Yes I know, you are a beautiful unique snowflake and your band has invented your very own genre. Sure guy. I suppose this particular band could be described in more detail as indie/rock/60's pop. Really all you need to know is that it has great hooks, interesting melodies, and huge three-part harmonies that would make Freddie Mercury proud.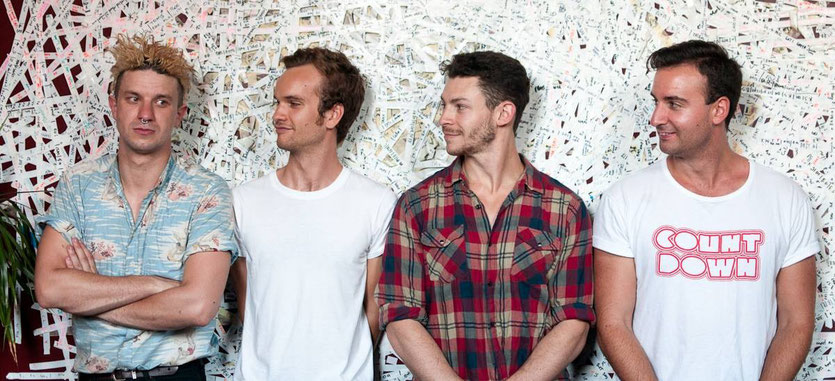 John Citizen are a new four-peice from Melbourne, boasting members past and present of Sex On Toast, Bad Taste and The Call Up. Having released their debut EP in March to a packed-out Workers Club, they are now on a mission to spread their music as far and wide, and as deeply into the psyche of the masses as humanly possible.

They invite you, dear reader, to jump on the proverbial band wagon, for it gathers speed every day.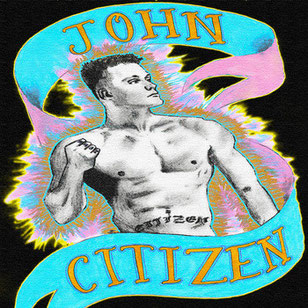 Full Discography:
   EP

John Citicen EP (Self-released, March 2014)
   Singles:

My Friends and I (Self-released, February 2015)
The Red Sea (Self-released, February 2014)
   Interview with John Citizen
1. How did the band begin?
The band was conceptualised when I realised that unfortunately, performing my music live with nothing but yours truly and a laptop wasn't a viable option. I grudgingly accepted the aid of Zak, Lachlan and Rob respectively and they've been systematically mutilating my work ever since. 
2. How would you define the sound of the band? 
The sound of dreams being squashed under the boots of mediocrity. That, or maybe indie rock with a dash of 60's pop. 
3. Talk us about your last work.
Our debut EP was released at our very first show in March this year. It was recorded almost entirely at home, and you know what? It doesn't suck! It actually sounds legit. Good on us for that. It's also free for download, because we're just good guys in general. Well, I am at least… Zak once hit a child with three terminal illnesses in the kidney because he wanted the kid's spare change to buy a curly wurly. True story.
4. How are your concerts? What can we find there that we wont find on your studio records?
Our concerts are really what it's all about. It's really what any band is all about, or at least should be about. Energy, improvisation and the chance that we'll mess it all up, which I think adds to the excitement. How do they differ to what you'd find in the studio? Well for one thing there's usually a whole array of alcohol available at the bar, and a bunch of idiots standing in front of us pretending they give a shit. Maybe they do. Maybe you should too. Also Rob pulls some pretty awesome solos when he feels like it.
5. What do you think about the music industry and what do you think is your place within it?
I don't think about the music industry much at all. When they decide to give us a couple of mill then maybe we can have a chat. ....Not really. Please give us some money. We're so hungry.