3mellizas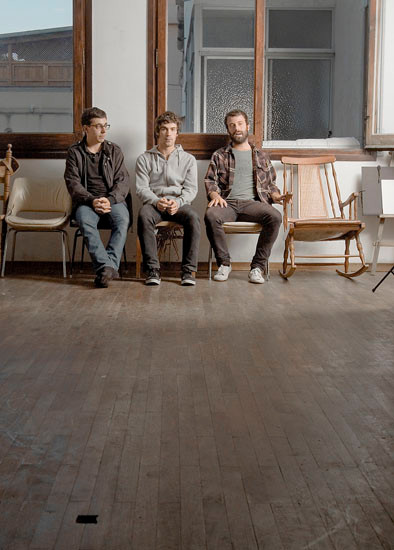 Three boys, 3 Twins Sisters (3 Mellizas). Juan, Jorge and Pedro are the components of this group from Zaragoza and based in Barcelona. A band of risky compositions where improvisation and creativity are mixed with ingenuity. 3mellizas elevate their music to an advanced level not suitable for dead easy tastes.
Juan Lamas (Guitar/Vocals)
Jorge Perez (Bass/Vocals)
Pedro Señalada (Drums)
Pavement, Sebadoh, Shellac, Pink Floyd.
3mellizas is the name of a Spanish cartoon series, but it´s not only that. Meaning "3twins", we may think of them as 3 dumpy and lovely babies.... nothing farther from the truth! Do they eat the same food? Do they laugh at the same jokes? Nope! 3mellizas are Jorge, Juan and Pedro, and what really matters is the noise-pop they create (they don't like their music being defined as "post-rock").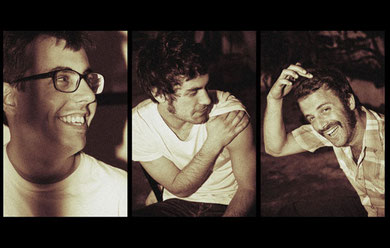 Coming from Barcelona(Spain), this 7-year-old band has bared its teeth in all sorts of clubs: from playing in abandoned halls to being the support band for The New Year or even taking part in PrimaveraSound 2010.

Their moment came to decide. Either they threw in the towel or they used it as a cape and fly around the stages... they picked option B and on their way they came across Naked Man Recordings, a Spanish Record Label which might have anticipated the wishes of others such as Touch&Go, SubPop or Matador.

Finally, the cape spread out and we all got dazzled with the 10 songs that appeared before us. "3mellizas" is how they've also called their first album. They don't sing much and they do it in English, they rather play and they do it quite well. They could seem the Dirty Three but they don't play the violin, they could remind you of Built to Spill but much more comfortable... they could be hyped but they lack pose. They are not twins, they can be unique and in fact they are.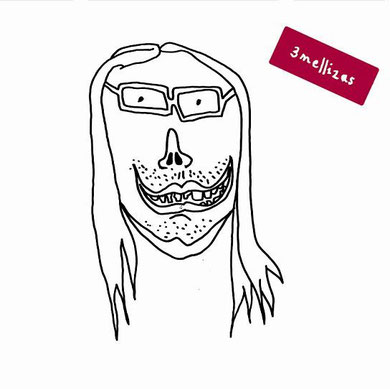 Studio Album:
3mellizas - 3mellizas (2010)
Listen to 3mellizas
Recommended track: Lupe (2010)
Interview with 3mellizas
1. How did the band begin?
The three of us went to school together and used to hang out at the same bar, El Fantasma de los Ojos Azules (The Blue Eyed Ghost). As we all quite enjoyed drinking up we thought may be we would also enjoy playing together, both of which we enjoyed badly. Event though many years have gone by, we do still drink with style but have a bit of a way ahead making our playing perfect…as our drinking skills.
2. How would you define the sound of the band? 
Our personalities are very different, in the musical aspect and else, making 3 Mellizas a very rich end where they all collide. That is the reason why sometimes we may come up with a really weird song, or a song inside a song, layer after layer, like an onion or even better, or even better! Like one of those Russian dolls where a doll seats confortably inside another doll and so on. Onions make you cry, we won't, and nor will the Russian dolls.
3. Talk us about your last work.
To us it is a collection of pretty intense and intimate songs, close to noise at times but also full of beautifull landscapes brushed with pop and rhythm changes to brighten it all up. To be precise, good rock: Intense songs, pretty and beautifull at times and amusing to the listener.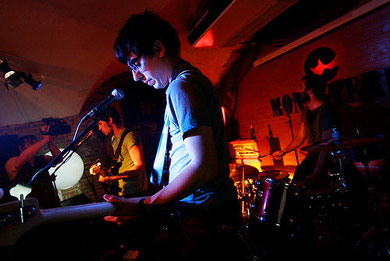 4. How are your concerts? What can we find there that we wont find on your studio records?
Everyone that comes to one of our shows learns what a religious experience is, and that comes straight from us, from the way we feel what we do when we are on stage…to put it stronger words, it is pure onanism!

Our live performance is as intense as our songs, powerful and even hypnotic. Critics have been very very positive on this side of us, which is great, though not greater than having the audience become die hard fans once they have come to one of our gigs. That, is the real prize.

In the studio is something similar, we record everything live.
 5. What do you think about the music industry and what do you think is your place within it?
We know our songs aren't easy listening, but those who dig it dig it deep. And so with a few more fans like the ones we have now we will be very very happy.
Go to their Facebook page for new events
All submmited material Copyright 3mellizas