Jungle Spain: Conciertos | 

TOY. Razzmatazz, Barcelona. 3 de abril de 2014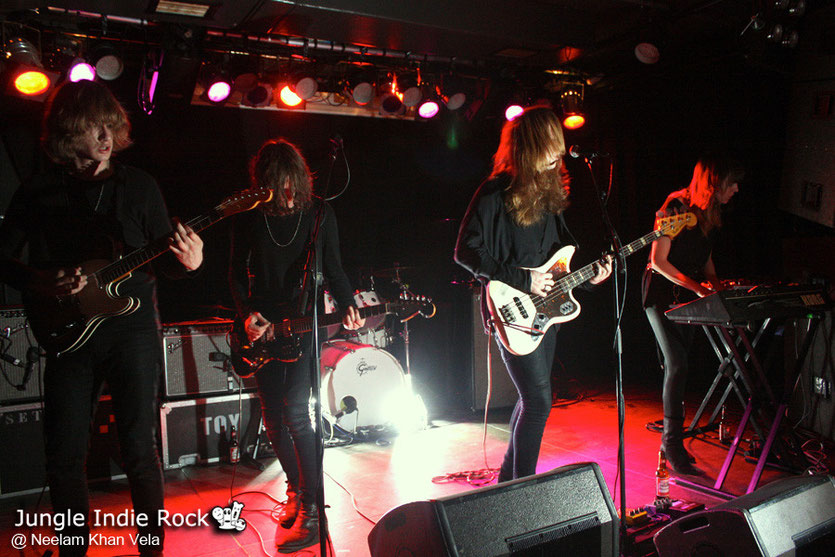 Anoche pudimos asistir al concierto del quinteto británico TOY en la sala Razzmattazz de Barcelona, un concierto que fue como entrar en una gran centrifugadora oscura con pequeños destellos de color, en el que las canciones cobran vida dentro de ti y hacen que te dejes llevar mientras sus melodías toman el control de tus sentidos.
La banda abrió con Conductor, 7 minutos de reverb psicodélico, acompañado de una única luz blanca que les iluminaba desde el suelo. Después de este dilatado tema instrumental de su nuevo disco Join The Dots pasaron a un éxito de su primer álbum, Colours Running Out, que fue coreada por las primeras filas de la sala.
El concierto continuó mezclando canciones de ambos álbumes: Too Far Gone To Know, Dead & Gone y You Won't Be The Shame, para después edulcorar el set con Endlessly . Tras ésta vino Kopter, el tema que cierra su primer álbum, vehemente psicodelia que perló de sudor la piel de los fans más entregados.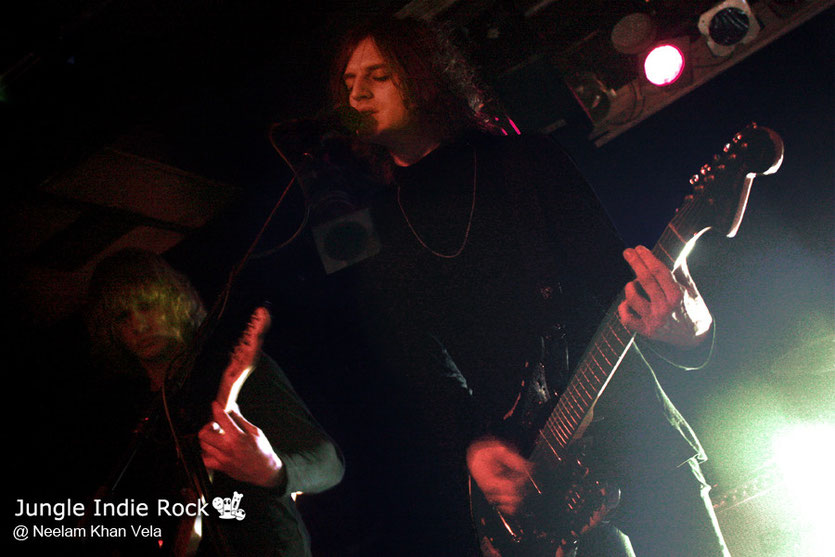 Los miembros del grupo mantenían su clásica posición lineal en el escenario, afectada de vez en cuando por el entusiasmo del bajista, Panda, que el público acompañó de pogos, gritos y cabezas moviéndose de un lado para el otro frenéticamente en los momentos más intensos de las canciones.
Con la sala casi completamente a oscuras, TOY siguió repasando su repertorio con canciones de su segundo álbum, como As We Turn, Left Myself Behind, It's Been So Long y Fall Out Of Love, antes de dar un giro al set con Heart Skips A Beat, que posee una melodía soñadora y la voz de Tom Dougall en su estado más tierno. Atacando el penúltimo tema, la aclamada Motoring, TOY provocó un arrebato final de su público más fiel y acabó su concierto con Join The Dots, su último éxito.
TOY publicará con motivo del Record Store Day, el 19 de Abril de 2014 un 12" titulado "Join The Dubs" que podéis escuchar aqui.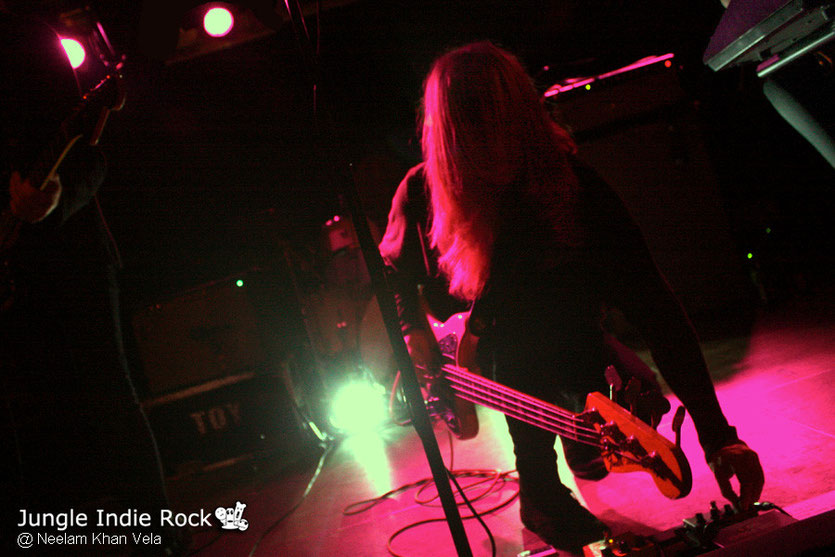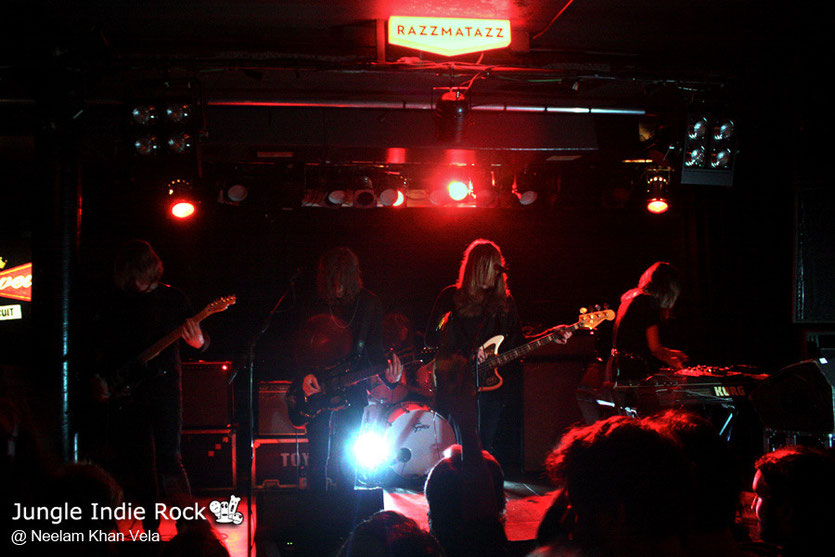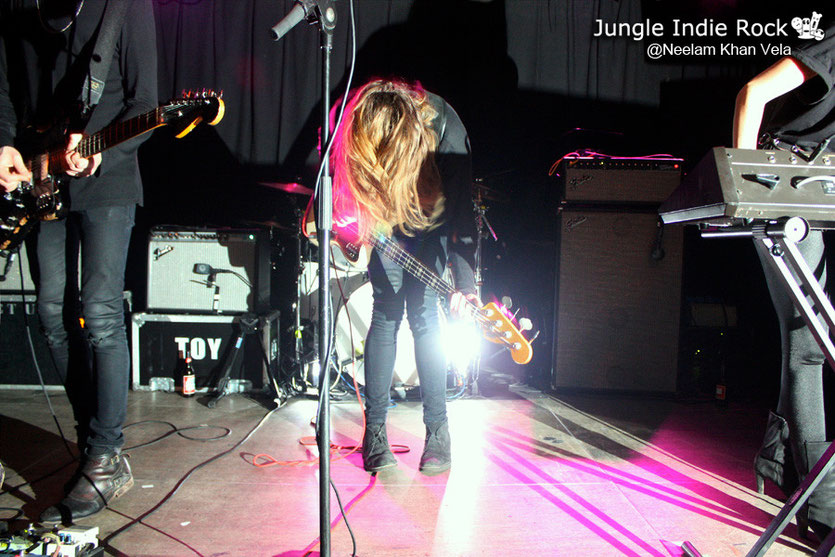 Conductor

Colours Running Out

Too Far Gone To know

Dead & Gone

You Won't Be The Shame

Endlessly

Kopter

As We Turn

Left Myself Behind

It's Been So Long

Fall Out Of Love

My Heart Skips A Beat

Motoring

Join The Dots