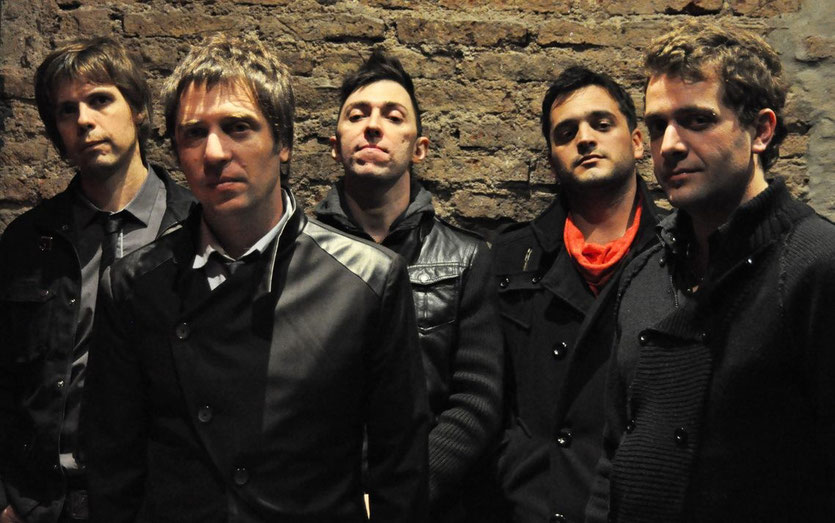 Indie rock band The Ocean is based in Buenos Aires, Argentina. With a clear music influence by Radiohead, Interpol or U2, the band just released their debut EP "1.0 ANSIA" including 6 tracks with a big dose of post punk music.
Eduardo Capparelli (Lead vocals and rythm guitar)
Javier Tainta (Bass and programming)
Leandro Castellot (Guitars)
Sebastian Reinholz (Drums)

Alejandro Maglio (Keyboard)
Radiohead, Interpol, Kashmir, U2, Depeche Mode

The Ocean, from Buenos Aires, Argentina, was born in 2010, though its beginnings are further back in 2005 when Javier Tainta and Eduardo Capparelli, both playing in Underdog (www.myspace.com/underdogutopic) by that time, began composing new songs in a different way from what they were used to.
Their idea was to pick some new songs composed with an acoustic guitar and using mainly software as Reason or Cubase and a couple of plug-ins, left behind the limitations inherited from a traditional rock band. The first songs in those years were full of synth sounds, sequenced bass and drums and in most cases, the guitars were also a result of tweaking some synths.
Some years after that, Overthose, as it was originally named was always relegated to a second place by the main project that Underdog meant both musicians. Underdog by that time was performing as opening acts for bands like Echo & the Bunnymen, Duran Duran, and also Queen + Paul Rodgers, all this gigs in Argentina.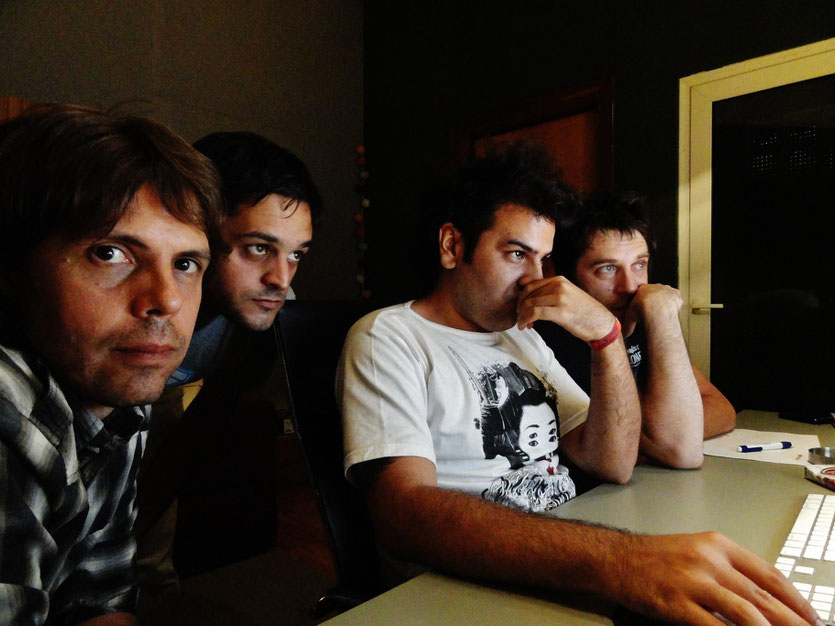 After Underdog split up in 2009, Eduardo and Javier got back again to compose new music. One of the main concerns was the search of new people to put together a strong band with the sound freedom that they were looking and the magic of the human touch.
Almost three years after that time they consolidate the first line up that played some gigs in Buenos Aires. After some more gigs, on November 2011, THE OCEAN entered the studio and after two months of sessions, the first EP named 1.0 ANSIA produced by Pol Goz, a well known musician and producer of the Buenos Aires Scene. The influences vary from the British sounds of the nineties but also using some vintage synths to create a tense atmosphere mixing power, darkness and also sweetness in some cases. 
EP's: 

1.0 ANSIA (Self-released, 2012)

V1.2 Sesiones en El Abismo (Live, 2012)
1. How did the band begin?
The band began some years ago while Eduardo (lead vocals) and Javier (Bass) were part of another band named Underdog. That band was growing fast and playing as opening acts for well-known international bands as Echo & the Bunnymen, Duran Duran or Queen+Paul Rodgers. By that time the first songs or ideas were composed in the leisure times, as an investigation about how to use the software synths in our compositions. After Underdog split up in 2009, Javier and Eduardo decided to keep going with that project and found Leandro and Sebastian so that they could play the songs live. The band played some gigs and decided to get into the studio to record our first EP 1.0 ANSIA
2. How would you define the sound of the band? 
We came from the Brit rock and pop, that's the music we always heard and the music we were used to play.. For this new band we tried to update in some way our sound. We always liked to investigate in sounds and atmospheres, but always having the song as the main star in the band. We could define ourselves as a modern dark rock.
3. Talk us about your last work.
1.0 ANSIA is the result of 3 or 4 years of composing lots of songs.. we had around 30 songs to choose but we decided to release EPs instead of full albums. We are aware of the changes in the music business and we feel it is better to have 5 or 6 songs every 8 or 9 months than a full album every 15 months. In this EP we are releasing 6 original tracks that cover different moods, from power songs with distorted synths to ambient tunes and elaborated drums, always having a melodic voice on top. The producer was POL GOZ from Buenos Aires who added a grunge flavour to the sound and also collaborated with some great sequences. We decided to give the EP for free as a download from our site.
4. How are your concerts? What can we find there that we wont find on your studio records?
In our concerts we try to give some more power to the songs even though we play the songs with as many details and sounds as in the album. Also we are always thinking on ways to give an additional value with lights, or video. But it always depends on the budget we have for each show.
5. What do you think about the music industry and what do you think is your place within it?
The music business has changed and that is a fact no matter what the companies do to avoid that. In my opinion it makes no sense to question whether it is right or wrong to download music for free, because it will happen anyway and the best thing we can do is accept it, think of how we can make ourselves attractive to the audience, what are the things that cannot be replicated digitally and work on those things. There are also very different scenarios depending on the countries. In US and UK probably the record labels did some good work promoting and supporting new acts, the venues in most cases pay some money to the new bands. So it could be understandable their complaints. But in countries like Argentina, the companies do not risk their money in new talents, they do not develop new bands, it is not easy to find places that will pay indie bands any money...so in my opinion we are better off without them. But again, it depends on each case. Right now we are an indie band; we do everything by our own. We are confident of the music that we do, and we feel it is a matter of getting the people listening to our EP and for sure some of them will like us and support us.