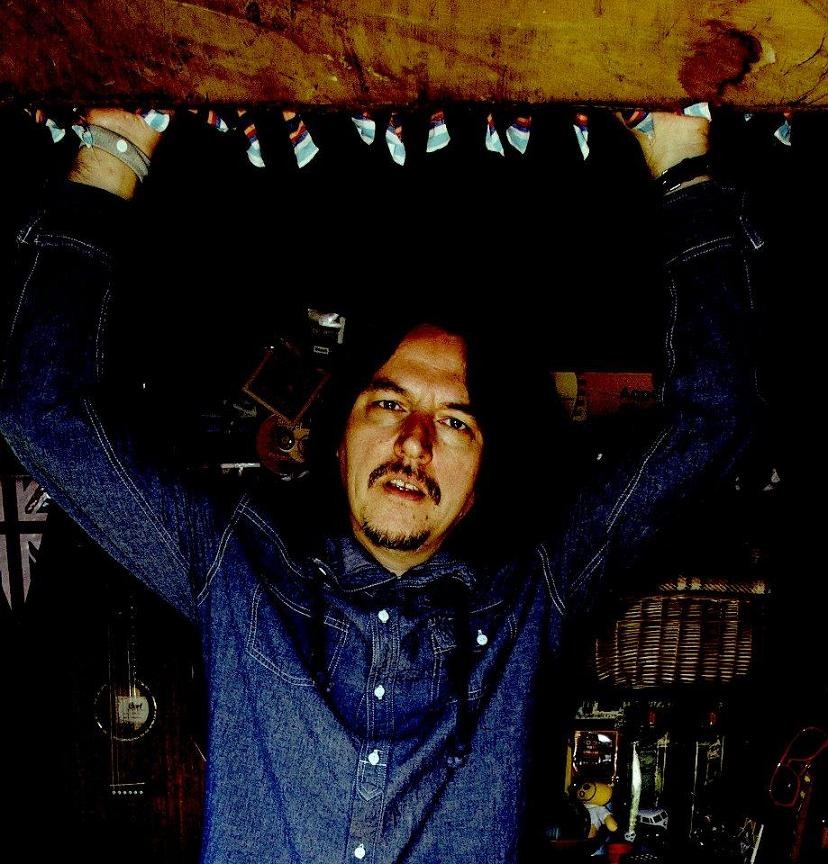 Johnno Casson is a singer songwriter from Colchester, England. After several years playing with the band Snippets, Johnno has departed for a solo project in which he gives us his particular view of a personal world. Sometimes funny, other times romantic and melancholic, Johnno is presenting his debut album "Window Shopping" an album with different shades where the singer's experiences are introduced gradually.
Johnno Casson (Vocals and guitar)
Ray Davies, Elvis Costello, Damon Albarn, Massive Attack, Ron Sexsmith, Squeeze, Villagers, Robery Wyatt, Tracey Thorn, Radiohead.
Johnno Casson makes heartfelt, personal & lovingly crafted music.With songs taken from a life of experience & sounds from an acoustic heart with a restless other worldly spirit, Johnno is very a unique spirit and his songs have but a suggestion of the path taken by some of the finest olde English romantic folk music in Squeeze, Elvis Costello,Badly Drawn Boy and Ray Davies.Colchester artist Johnno may be also known to many of you as Snippet , the funky folky wonky pop multi instrumentalist, who has delivered an extremely well received range of vibrant releases in the last few years in the shape of 4 e.p's and the debut album 'Slowly slowly catchee monkey'. In the process Snippet became the most played artist in the history of BBC Introducing and was described by Q Magazine as "reminiscent of early Beck".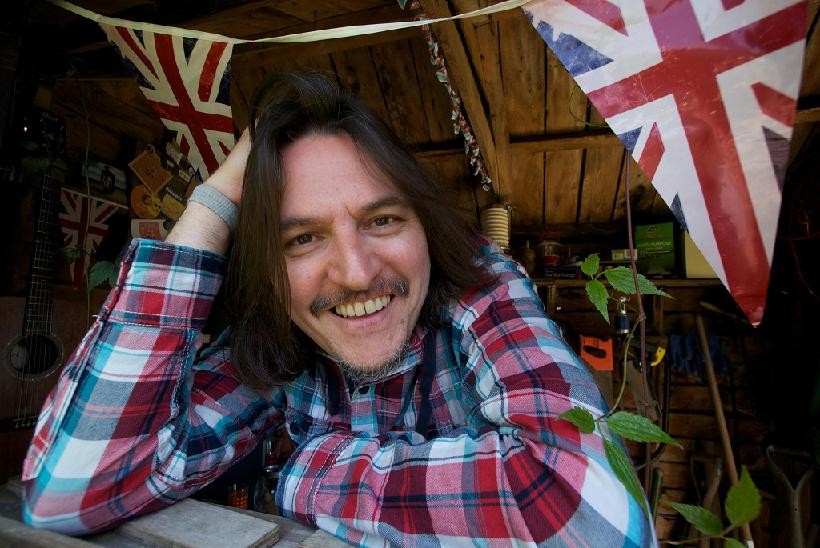 Whilst preparing for a run of Snippet live shows, Johnno found time to write an album's worth of new songs with a new acoustically minded sound and decided to release this under his real name of Johnno Casson.Johnno has an innate ability to deliver quirky, intelligent and infectious songs. On Johnno's forthcoming album 'Window Shopping' he takes a sidestep from the bouncy left-field electro pop music of Snippet into a collection of beautiful, personal, melancholic, honest & acoustic flavoured songs which capture the most interesting nuances he finds in people, in his own experiences and life in all its seeming simplicity. This is an album full of surprises with songs moving from epic to emotional, from beguiling to compelling, from heartfelt to darkly humorous. This is music with a bitter-sweet bite that lingers like that big kid spoiling for a fight at the end of the school day or a light that just refuses to go out, refuses to lose its shine or turn its back on you. A sense of longing never felt this good.
Johnno Casson - Window Shopping
Window Shopping is the debut album of Johnno Casson as a solo singer. It is an album full of feelings and personal experiences. Written in a kind tone and often funny, however this album contains bitter and critical situations described with a witty subtlety. The album grows on intensity on each song, with a gradual darkness that reaches a maximum point in songs like "Do You Think of Him Now", "So Long Getting It Wrong" or "Truth". The album recovers its sweetness and optimism at the end with the single "This is Essex". An amazing work on this debut album.
Full discography:
Albums

Window Shopping (Folkwit Records,  October 2012)
Window Dressing (Remixes Album, November 2012)
Singles
This is Essex  (Folkwit Records,  January 2012)
   Interview with Johnno Casson
1. How did the band begin?
Putting out music under my own name came from writing a bunch of more acoustic based songs whilst I was preparing for a run of Snippet dates last year. It was obvious to me from the outset that these songs were very different from the bouncy indie pop of Snippet(my main act) and so I decided to record them under my own name(and release them soon as the album 'Window Shopping'). 
2. How would you define the sound of the band? 
It is Folk/Pop music with an acoustic heart and an other worldly spirit.It is warm, personal & poignant music that tries to capture the growing pains of life & love. 
3. Talk us about your last work.
Really my last work was as Snippet (as my music under my own name is such a new thing). As Snippet my last release was the album 'Slowly slowly catchee monkey' released by Folkwit Records last year. I play all the instruments (my producer Wim Oudijk played a few parts too as well as a string arrangement for 1 song) and Wim produced the album.
I suppose one of the interesting things about it is how we work together and this has been the same for Snippet & 'Johnno' material. 
I am based in Colchester,England & Wim in The Netherlands & I have yet to meet Wim face to face but we have been collaborating online since the golden days of Myspace and he is a simple wonderful individual. I write & record everything at home & finish the song, arrangements, programming etc as I would a completed piece and then send it to Wim for his golden production treatment. 
It has worked extremely well and we have a great understanding even though we only communicate online (no telephone conversations, no face to face discussions). I won't pretend its always easy to do it this way, it requires a lot of faith & trust from both sides but the response we have had from people to both the Snippet & Johnno material suggest we are getting it right.
I plan to visit Wim soon but after all this time it would seem only right that we make it as special a visit as we can and allow enough time, hopefully our busy schedules will match up soon.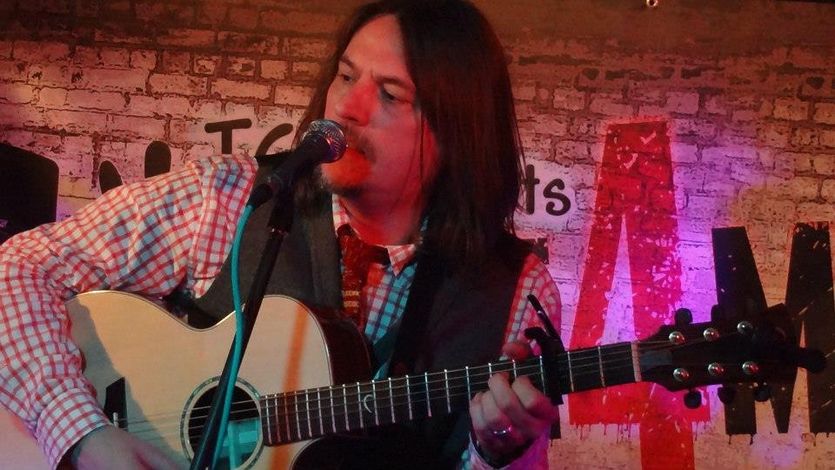 4. How are your concerts? What can we find there that we wont find on your studio records?
Do you know, I have yet to appear live as 'Johnno Casson' rather than 'Snippet'. A big part of how the new Johnno music came about was because I have been doing lots of acoustic concerts and videos as Snippet (check out my series of Snippet World videos for an idea of what I mean) The Johnno sound really came out of testing myself in front of a live audience by appearing with just an acoustic guitar and a voice. Ultimately when you book Snippet for a concert you get Johnno material thrown in for free; buy one, get one free. 
Purely based on feedback I have received (otherwise I would be too conceited) what you get in concert from me that is different from the recordings is 2 things.
- 1: you get the open, vocally emotional & heartfelt pleas of a man on the edge and/or the man with a humorous view of the world and
- 2: you get to meet the man behind the music, the raconteur, the entertainer-right in front of you. Someone close to me once said to me after I sang, there is an immense power in being in the same room as someone singing so well, that was a lovely thing to hear.I have some great dates coming up but for Johnno only music my album launch in October will be something very special I think as I will be joined onstage by friends who feature on the forthcoming Window Shopping album.
5. What do you think about the music industry and what do you think is your place within it?
I like to call it the music community rather than the music industry as I think where I operate (with an ever growing lists of peers & friends) is in a music community that shares ideas, helps each other & values other artists in the same boat.  

The music 'industry' on a wider larger scale continue's to exist for and because of 'money'. Nothing wrong in that at all but it is about business first & foremost, as long as we understand the rules, be wise & keep our reality in check we can all continue to do what we love to do-make music.

My aim is to continue to make music for always ,with creativity always being my first consideration. I ain't going nowhere ,I plan to be doing this until the people in the white coats and white shoes turn off the machine(not the xbox though, leave that on standby just in case;)  


As well as being an artist in my own right I am also a relentless supporter of new independent music, I take pride in having given assistance in our music community to scores of bands & artists in exposing their music a little further to the world. I do this work because it is lovely to give back and to share the experience I have gained in over 25 years in the music game.    

In this capacity I now write for the music blog Fresh on the Net alongside BBC 6 Music's champion of independent music Tom Robinson.
I also compile & release a series of compilation albums chock full of new independent artists called HOME.The albums are put together with love & given as free downloads in the hope that others will find the beauty & the warmth in the songs and look into the artists further. You can download the albums via http://rashrecords.co.uk