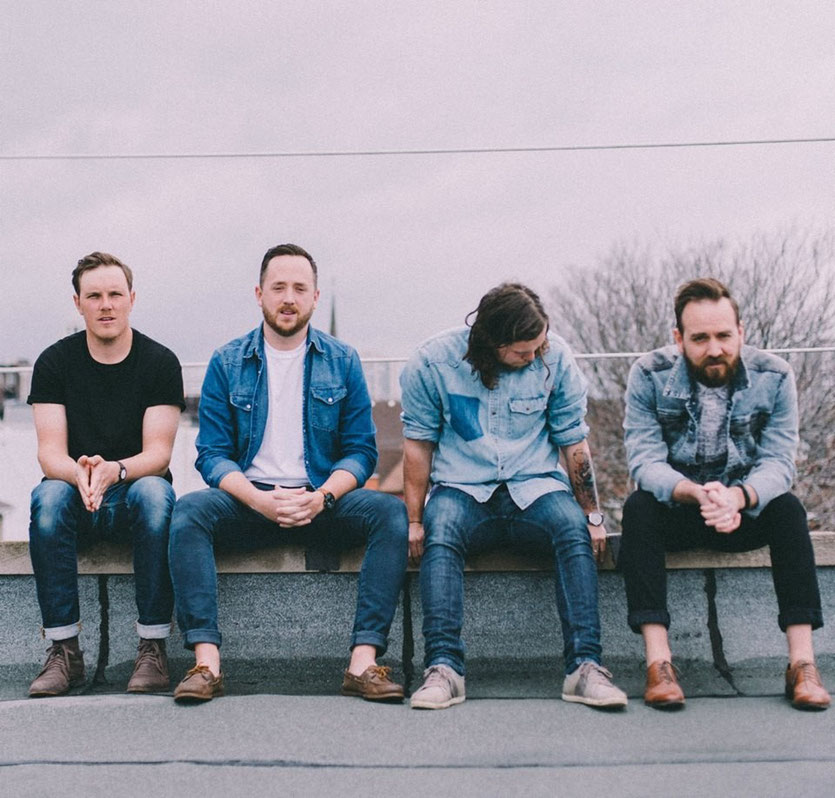 Gdansk is the music project founded by Canadian multi-instrumentalist Timothy Mann and the musicians Ian Kennedy, Jamie Ball and Tom Lang. This 4 pieces band with influences by Radiohead, The Antlers or Brian Eno just released their debut selftittle EP Gdansk and is already working on new material. Their music is introduced by different layers of electronic and rock sounds and then lidered by Timothy's voice and lyrics. The result is brilliant and I have the feeling that this band will arrive, I hope and I wish, very far.
Timothy Mann
Iain Kennedy
Jamie Ball
Tom Lang
Radiohead, The Antlers, Mew, Brian Eno, Arcade Fire.

Sometimes life just doesn't turn out as you planned it. Gdansk is the musicaloutpouring of Timothy Mann, a multi-instrumentalist from Burlington, Ontario. Startedin the fall of 2011 and aided by friends Iain Kennedy, Jamie Ball and Tom Lang, themusic that comes out is at times arresting, at times beautiful and at times both all atonce. It's an epic, lush sound.
With influences as diverse as Arcade Fire, The Antlers, Prince, Johnny Cash, Wilco,David Bowie, Bruce Springsteen, Brian Eno and Bjork, Gdansk makes music that will tugon your ears and heartstrings. The songs deal with life, in all it's wonder and question,joy and pain, hope and fear.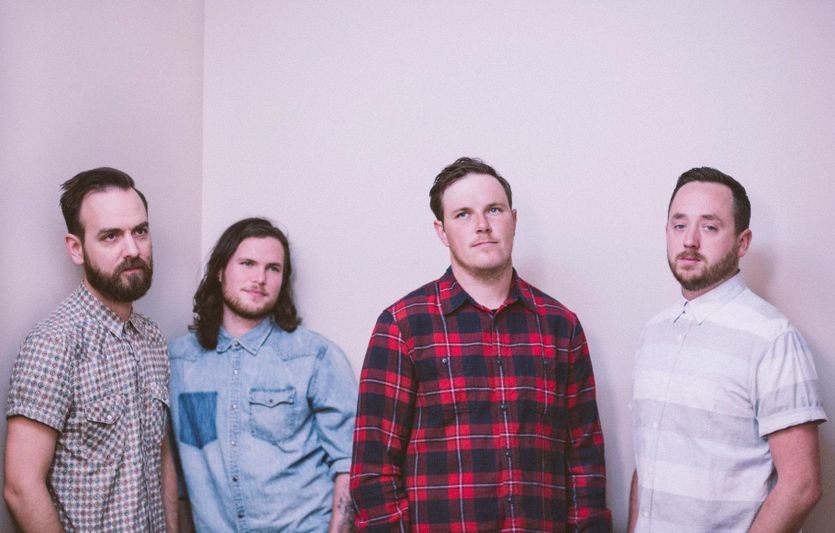 "We try to deal with things with as much honesty as possible". says Timothy Mann,singer and principal songwriter. "What we experience, the views we espouse to, justhow we see things. If the lyrics are heavy, then thats just us being honest and i hopepeople can relate. But through all that, I think we try to offer people as much hope aspossible. We desire to make music that matters. Music that speaks to something waybeyond itself. I think thats what good art does".
And that's what Gdansk strives for, is to make art that matters and offer a glimmer ofhope to through words and music. You can get the debut Self-Titled EP at http://gdanskband.com or on Itunes.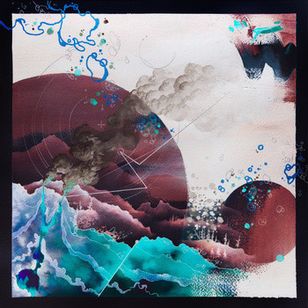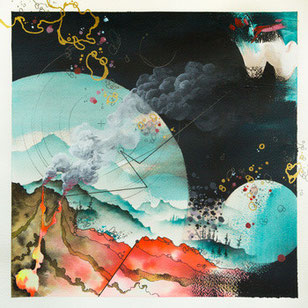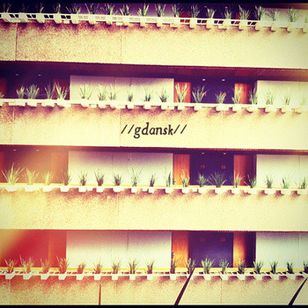 EP's:
EP 2

(Self-edited, 2014)

EP 1 (Self-edited, 2014)
Gdansk EP (Self-edited, 2012)
Singles:
Mariner's Cross (Self-edited, 2014)
Atlas (Self-edited, 2013)
Interview with Timothy Mann of Gdansk on May, 2012
1. How did the band begin?
I (Timothy Mann) had been working on some demo'sduring the summer/fall of 2011 in my basement studio, just seeing what would comeof it. I never really had a set idea as to what it would sound like or look like but itsoon became very clear that i couldn't I handle preforming it all by myself. So i askeda few of my good friends if they wanted to make some music and that's how it wasstarted. The name Gdansk comes from the city in Poland of the same name(Gdansk). It's where my grandfathers family is from before they immigrated to Canada.
2. How would you define the sound of the band? 
The sound of the band wouldrevolve around atmosphere. We layer keyboards and guitars that give the song asense of space and place. The vocals are very dynamic, and can range from barelysinging to full out anthemic. Lots of harmony as well. I guess all in all we like to playwith dynamics and atmosphere to take the listener on a journey. The songs can getvery epic and big, which is exactly the way we want it!
3. Talk us about your last work.
Our latest work is a 5 song EP, our debutrelease. It was recorded almost entirely in my basement studio with some trackingdone at The Pocket Studio's in Toronto. I then went to Los Angeles where a goodfriend of mine, Michael Guy Chislett, mixed it and we added a couple finishingtouches to sweeten everything up. Hans Dekline then mastered it for us and what wegot back is what you now hear! We are really happy with the final product and arereally excited for everyone to hear it!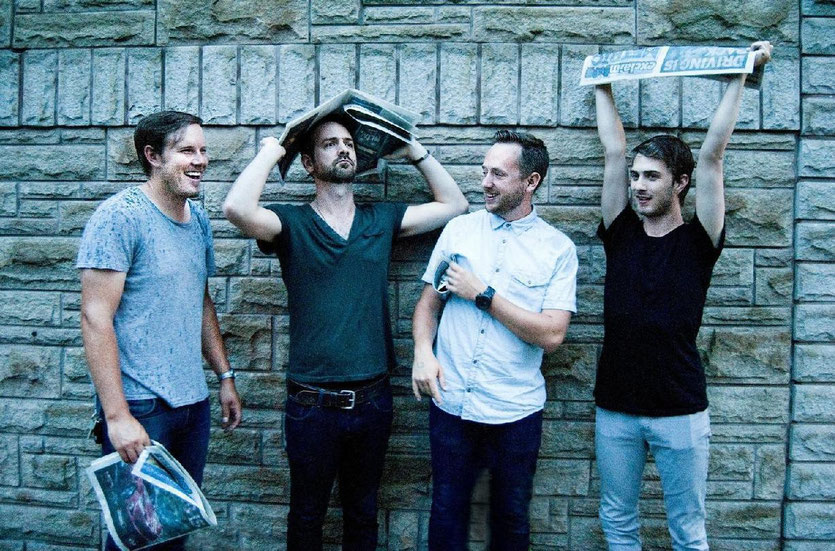 4. How are your concerts? What can we find there that we wont find on your studio records?
The concerts at the moment tend to be a little bit more guitarbased, a little bit more urgent and lively but still capturing that same feel of the record.We really want to impact people live. The record is a good gateway to see whatsound like but live is where we really want to connect with people. I believe that goodart directs attention to something bigger than itself. I guess thats what we want tohappen at our shows. We want to impact people in a way that maybe they weren'texpecting when they decided to come out.
5. What do you think about the music industry and what do you think is your place within it?
I think the music industry is in a great place right now. Never hasthere been a better time to make music in my opinion. The tools and means to makea record are so easily accessible. Theres also never been a bigger appetite on thepart of the consumer to "consume" art (music, film, physical art, etc...) We have arein an age where people define themselves by what they listen to and who they are afan of. I think it's an amazing time to be making music. I guess it's a little tougher tomake something original because there are so many bands out there trying to do thesame thing. But i think if your good, you'll get noticed. Theres too much attentionbeing paid to it for good bands to go unnoticed. As to our place in it, i don't know if ican answer that yet. Hopefully in the future i can be a little clearer but as for now, weare just trying to get our foot in the door and see if we can't get some people to giveus a chance.