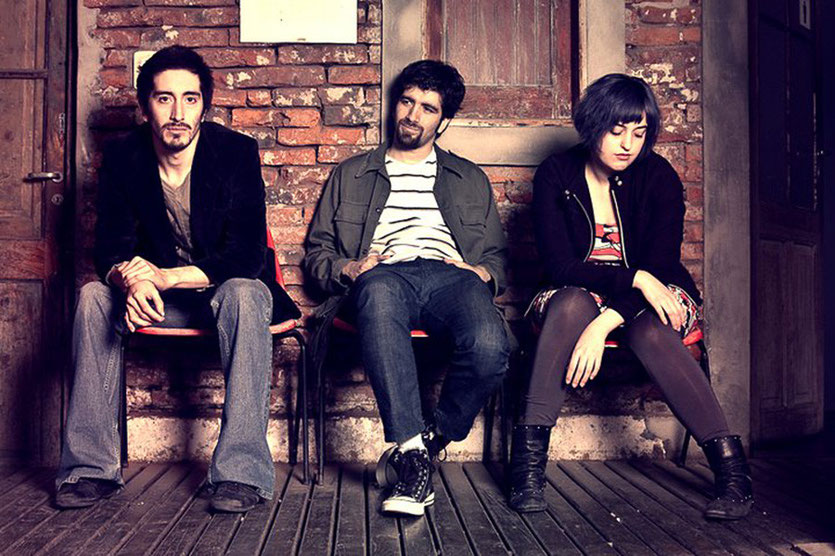 Acid Caramels, a bitter combination of rock, punk, pop and dirty garage giving a retro perspective of the new music scene.  Clear classic influences are mixed with modern trends with a peculiar integration of different genres and their own style. Test Transmission, their debut album, is available for free download at Soundcloud.
Cristina Rey Romo (Guitars and vocals)
Nestor Ruiz (Bass)
Sebastian Ruiz (Drums)
Led Zeppelin, Kasabian, The Strokes, Blood Red Shoes, Dead Weather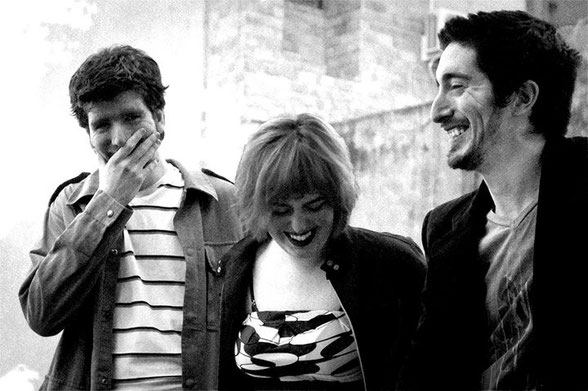 Acid Caramels is an argentinean indie rock band, from the style of  The Strokes, Kasabian y The White Stripes, among others, with 70s English rock roots, but with a modern and energetic sound.  
The band was born in 2006 with a classic rock formation with Néstor Ruiz on bass, Sebastián Ruiz on guitar and Cristina Rey Romo on vocals. Drummers seemed to stay only for short periods of time forcing the band to start constantly over and over again and teach all the old songs again and again to somebody new, leaving no time to write new ones, until Sebastian took over the drums and left Cristina on guitar.
With this new power trio format and their lyrics in english, Acid Caramels is a band with a peculiar musical genre in Argentina, which is why their audience tends to be full of musicians and foreigners. They have recently released their first album by the name of "Test Transmission", recorded completely live at a studio and done in a limited numbered 100 unit collectable edition and available for free download. 
Albums: 

Test Transmission

(Self-released, May 2012)



EP
Live from Outer Space 2013 

(Self-released, May 2013)



   Interview with Acid Caramels
1. How did the band begin?
We started out as a classic rock band, covering songs of bands we really liked (Led Zeppelin, Deep Purple, Rolling Stones, Ten Years After...) back then with Cristina only on vocals and Sebastian (now drummer) on guitar. We started listening to more contemporary bands and I think that really changed our path. We started writing our own songs and lyrics, opening to new sounds. I think that all came together when we reformed the band to a trio format (actual mark) and then it became much easier to discover our true sound.
2. How would you define the sound of the band? 
I'd say it sounds like old 70s English rock, but with a modern edge to it. It's powerful, energetic, simple, raw.
3. Talk us about your last work.
Test Transmission is our latest album, the first to make it to a physical edition really. We've been calling it our beta-album or proto-album. It's been recorded completely live and mixed by a pro, so it does have that nice feel to it that we're playing live, just like in a show, but that also means there are no do-overs. In my opinion this album represents the end of an era where we could never get to the point of having recordings that represented our sound (everytime we recorded a drummer would leave the band, and so once the recordings were mixed that wasn't how we sounded with a new guy anymore), but also the beginning of one, where we can finally achieve this and more too (I hope). 
4. How are your concerts? What can we find there that we wont find on your studio records?
Our shows are energetic, we do a lot more of improvising than what you'll hear on the album. We get to play a lot more and do more free versions of songs like "Train", which has an improvised part in the middle but that in studio version are a lot more controlled in length, etc. We also feel there is a visual component in our shows. Being on stage gives you a lot of freedom and that's no different when it comes to clothes and make up and I like taking that chance and playing with it. I like doing crazy make up looks you wouldn't dare to wear out, tribal looking in shape but with bold, neon like colors, or bird inspired, it depends on the occasion and how I'm feeling that day (you can check out pictures on our blog and facebook).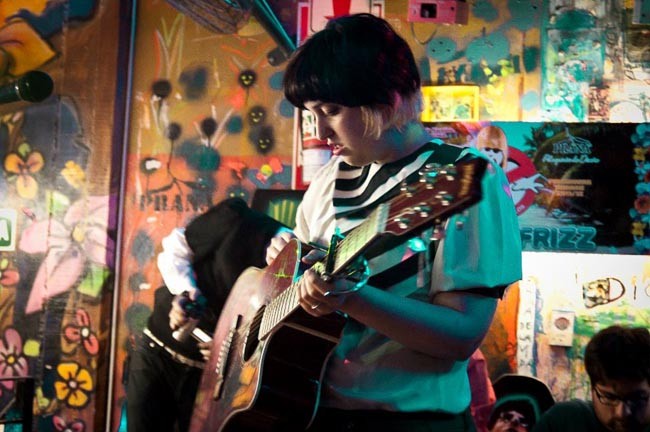 5. What do you think about the music industry and what do you think is your place within it?
I think the music industry is changing. I think people at the top of the music industry don't want it to change (easy to see when they try to push sopa, pipa, etc), but it already has. I think radiohead's move with "In Rainbows" is a great example, or websites like pledge or kickstarter which have enabled so many new projects, of people realising we don't need big companies to produce the things we want. I don't think piracy is killing artists it's killing the way we used to be imposed what to listen to. The internet gives you access to anything you want, to discover for yourself what you like and not liking it because they plunged it down your ears 24/7 on the radio. We are currently unsigned, indie. We would like to work with a label as long as it's against sopa and rational and accepting of the way this industry has changed.