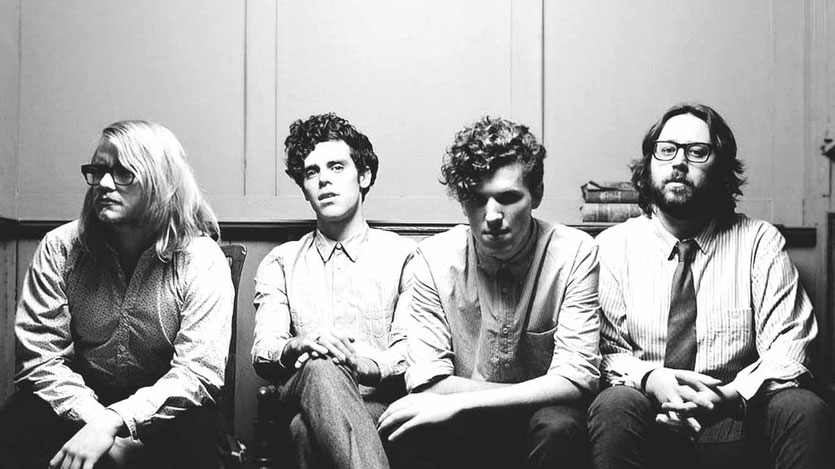 The music of Noah And The Whale was the official soundtrack to my time at university. Peaceful, The World Lays Me Down came out shortly before my carefree first year, during which I listened to little else. The following year, The First Days Of Spring was released, which kept me company in the winter months during a bout of chronic fatigue. I have now finished my third and final year of university, and I've already succumbed to the 'graduation blues'. Once again, Noah And The Whale's music presents an uncannily accurate reflection of my own situation. Something's out of place. Something's leaving. Something's dying.
This isn't the Noah And The Whale I know. And I don't mean that like some sort of "Judas"-shouting folk puritan. Last Night On Earth is not an evolution. It's not a step forward, it's a regression. The album begins with 'Life Is Life' - an apparent statement of revolution; the band evidently want to separate themselves from the anguish of The First Days Of Spring and the "Nu Folk" that they have been associated with for so long.
But it falls short of revolution - of innovation - and instead lands on pastiche. On mimicry.
'Life Is Life' is just too familiar, both conceptually and sonically. The synth and drum-machine Noah And The Whale have inexplicably adopted make the song sound like a mash-up of Kraftwerk's 'Autobahn' and The Knife's 'Heartbeats'. And the lyrics are unable to save it. The song's first line - the line that will establish the tone of the entire album - is wincingly unimaginative, "he used to be somebody and now he's someone else". Unfortunately, the lyrics rarely rise above this standard for the rest of the song (and album), and it culminates in a thinly disguised message to "be yourself", "your life is your life, you've got to live like it's your life". 
This song - this album - has been made before.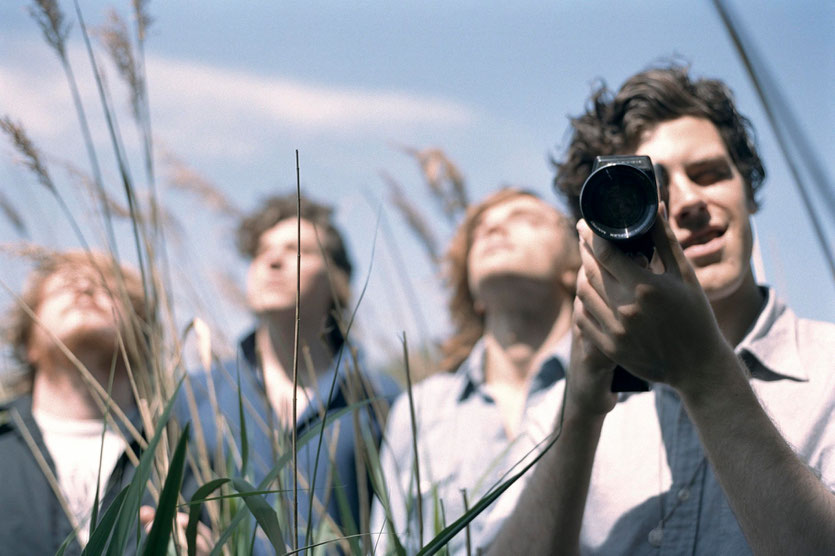 What I love about Noah And The Whale's first two albums is the band's ambition. In both, they bit off slightly more than they could chew. Their influences were still apparent but they had no trouble channelling them into something new. Something brave. Peaceful, The World Lays Me Down, like all good debut albums, tries to tackle the Big Three of life issues: Growing Up, Love and Death. And it's visibly immature. But it's honest. And incredibly profound. I still can't listen to 'Hold My Hand As I'm Lowered' because I find it too haunting.
And then The First Days Of Spring landed. It was magnificent: ridiculously epic, brutally revealing and musically ambitious. It was what all albums strive to be - innovative. The lyrics were, at times, clichéd, but what break-up song isn't? Fink's sincerity shone through, and the result was nothing less than a faintly beating heart in a CD case.

When I first heard the single 'L.I.F.E.G.O.E.S.O.N.', I was taken aback with its banality, but I didn't despair because I thought it would be an anomaly, much like '5 Years Time' was. And when I played the album for the first time, I thought 'Life Is Life' was just another misstep. Those two songs had to be the only ones. Come on, Noah And The Whale, don't let me down. Work your magic. Give me some innovation. Give me some insight. Give me some philosophy. But they never did. The album kept going at its steady, uninspiring pace. Catchy, but empty.

So, it's only Track 2 ('Tonight's The Kind Of Night'), and they've already thrown it all away.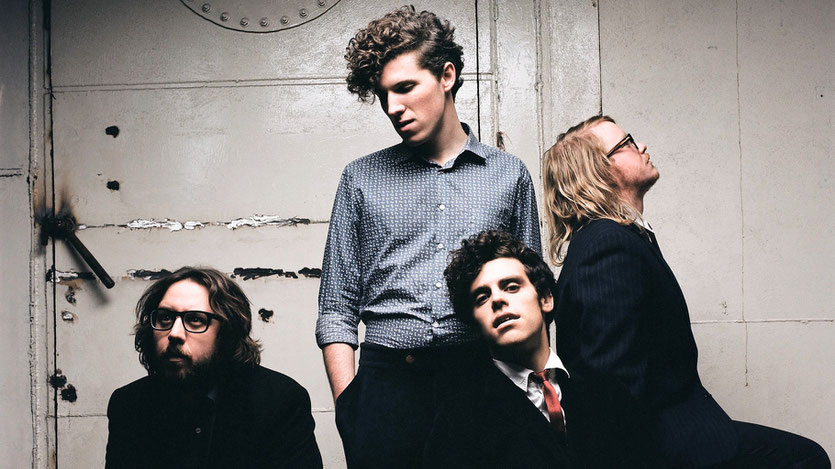 'Tonight's The Kind Of Night' is a poor imitation of 'Born To Run'. And it's not just the song's content - its riff is also suspiciously similar. But it lacks the passion of Springsteen's masterpiece. Springsteen had hunger; he wrote songs about leaving town because he had to. Getting out of his bleak situation was his only option. And when Noah And The Whale unabashedly wear his influence on their sleeves, it comes across as dishonest. The song's lacklustre lyrics provoke cringes at times, "tonight's the kind of night where everything could change." It lacks subtlety. Fink's characters don't have the depth of Springsteen's; they're like reflections in a lake that's just been disturbed by a stone. And the instrumentation - gospel choir combined with synthesisers - doesn't work.
Tracks 3 and 4 sound like Tom Petty covers. I'll even go as far as to say that Noah And The Whale directly plagiarised Petty's 'Don't Come Around Here No More'. 'L.I.F.E.G.O.E.S.O.N.' is an exact replica. And it can't be a coincidence, as Noah And The Whale proved themselves fans when they recorded a cover of Petty's 'Last DJ' for BBC 6 Music a few years ago.
Less than halfway into Last Night On Earth, and the album seems to be a crude cross between Springsteen's Born To Run and Petty's Full Moon Fever. All fears are cemented when, in the next track ('Give It All Back'), Fink actually name-drops "Bruce and the band". It has become a farce. Hundreds of caricatures of Rock 'n' Roll icons spill onto the stage, all vying for attention. Giant papier-mâché heads resembling Dire Straits bundle in from the wings and roll towards the Mardi Gras effigies of Springsteen and Petty. They form a group and start bobbing along in unison, chanting, "I'd turn back time and be with my friends" over and over and over and over and over and…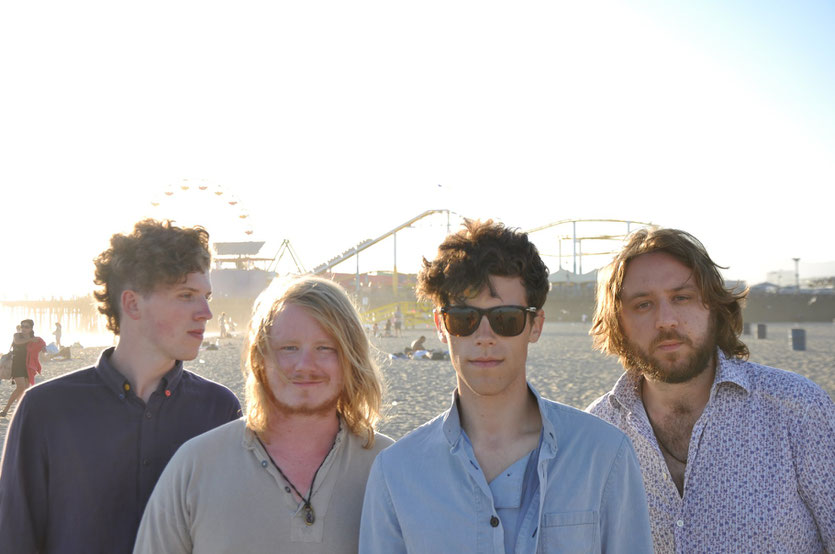 By track 6 ('Just Me Before We Met'), I've stopped caring. I'm bored. I'm bored of characters that like smoking cigarettes and lean on things. I'm bored of characters that look at photographs and think about the past. I'm bored of the past. Noah And The Whale are obsessed with it. Which is strange, as this album seems to be their attempt at breaking from The First Days Of Spring with an affirmation of life. Instead, what they actually end up creating is a cage of nostalgia that is unpleasant to sit inside. It's too cramped. The mantra of the album may be that "life goes on", but if you listen closely, they're preaching the opposite. There is no affirmation. There is only glorification of the past.
There's a part in '5 Years Time' where Fink sings, "I no longer feel I have to be James Dean", but he seems to have gone back on his word.
The only memorable lyric appears in the ninth track, 'The Line'. The song itself isn't remarkable, but as it draws to a close, and Charlie Fink's distinctive, wizened voice mournfully repeats the line, "she says I live my life like a diamond, bright and hard like a diamond", the music seems genuine for the first time. Something is conjured. The mood shifts, and you're left deflated and pensive. The words stick out like a fragment written during the recording of The First Days Of Spring. This is what Noah And The Whale used to be able to achieve with every song; they have managed to articulate a feeling in such a way as to lose almost nothing in translation. The listener is struck with the most profound empathy.
Track 10 ('Old Joy') also contains flashes of Noah And The Whale's old brilliance, but they've made the mistake of over-producing it. If it were more understated - if it didn't have the bizarre combination of synthesiser and gospel choir - it could be an exceptional song. It's reminiscent of 'Hold My Hand As I'm Lowered'.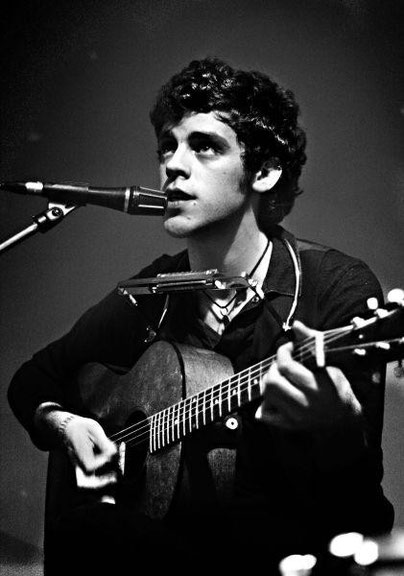 Bizarrely, the song, and the album, inexplicably end with the words, "don't dream of yesterday", but this is precisely what Last Night On Earth is doing. Dreaming of yesterday. If Noah And The Whale mean the album to be some sort of clever Proustian flashback, and all the lyrical and musical references are supposed to be ironic in some way, or it's all supposed to be an homage, it doesn't work. It isn't made clear enough and it isn't done with enough delicacy.
Last Night On Earth ultimately falls down due to a lack of honesty. Adopting synthesisers and a drum-machine isn't innovative, it's expected. Bands seem to be deciding more and more that, in order to break new ground, they must venture into electronica. Noah And The Whale don't know how to orchestrate their sound anymore. It sounds forced. It seems rushed and clumsy. The sound they've achieved with this album is achieved every minute of every day, all around the world, by fifteen year-olds with cheap keyboards.
A great song, or album, or any piece of art for that matter, is one which manages to transcend its moment - if only for an instant - and steal a glance at the future. 

This doesn't mean that the past should never be used and reconstituted, after all, it has been argued that there are no new ideas. Difficulties only begin to surface when the past is not used as a means to innovate but as an excuse to avoid innovation. This is Last Night On Earth's problem: it is so steeped in the past, it inevitably drowns in it. It isn't enough to make Springsteen references without approaching his philosophy from a new angle. Titus Andronicus (who I wrote about last year) manage to dip into the philosophy of Bruce and the E Street Band while at the same time recycling it to fit a new context and their own specific ideas about coming of age. Sadly, Noah And The Whale's reference is nothing more than repetition. They aren't looking forward. They aren't striving. They aren't channelling their influences into something new. Instead, their influences bind them to the past, meaning their fate is worse than stagnation; Last Night On Earth is a ghost. It's unnatural. The band are blind to the current zeitgeist and to any forecast of the next. They only offer nostalgia, and nostalgia isn't enough.

Members:
Charlie Fink
Tom Hobden
Matt "Urby Whale" Owens
Fred Abbott
Michael Petulla

Past members:
Doug Fink
Laura Marling
Emmy the Great
Jack Hamson
Studio albums:


Peaceful, the World Lays Me Down (Vertigo Records, 2008)
The First Days of Spring (Vertigo Records,2009)
Last Night on Earth (Vertigo Records,2011)
Singles:


5 Years Time (2007)
2 Bodies 1 Heart (2008)
Shape of My Heart (2008)
5 Years Time (2008, re-release)     
Shape of My Heart (2008, re-release)
Blue Skies (2009)
L.I.F.E.G.O.E.S.O.N. (2011)
Tonight's the Kind of Night (2011)
Life is Life (2011)
Reviews